University of Ilorin, UNILORIN 2nd semester, 2016/2017 academic session examinations details.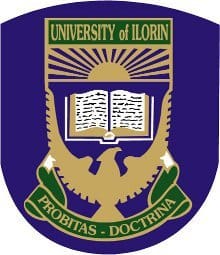 The 2016/2017Rain (2nd) Semester Examinations will commence on Monday, 24th July, 2017and come to an end on Saturday, 14th August, 2017. It has therefore become necessary that adequate preparations for smooth and hitch-free examinations are put in place.
To this end, students are hereby advised to note the code of conduct on examination malpractices as contained on pages 72 and 73 in the University Academic Programmes (Undergraduate and Sub-Degree 2009-2013) Rules and Regulations and Students Handbook of Information and Regulations, pages 19-23 which are reproduced here below:
Candidates shall:
use or consult during an examination only such books, papers, instruments or other materials or aids are specifically permitted or provided by the Department in which the examination is being held;
not introduction or attempt to introduce into the examination venue handbags, books notes, instruments (handsets, i-pod, Bluetooth, flash drives, etc.) or other materials or aids that are not permitted;
not enter any examination venue with any inscription on any part of the body e.g. palm, arm, thigh, etc. If such inscriptions bear any relevance to the examination;
not pass or attempt to pass any information from one person to another during an examination.
neither act in collusion with any other candidate(s) or person(s) nor copy nor attempt to copy from another candidate, nor engage in any similar activity;
not disturb or distract any other candidate(s) during the examination;
only use their matriculation number for examination, (no names should be written);
not be allowed to leave an examination venue until after 75% of the time allocated for that particular paper has expired;
use of mobile sets 1-pods, etc are prohibited and any hand set discovered in and around the examination hall would be impounded, irrespective of it being switched off.
Students will be required to present the following vital documents at the entrance of the examination hall before He/She would be allowed into the hall:
duly signed original registration forms (not copies) and no registration form with any form of alteration without proper endorsement by the Level Adviser and Faculty Officer would be acceptedUniversity Identity-Card
evidence of payment of approved charges/levies
It is advisable that students who have misplaced their I.D. Cards should make request for a replacement urgently.
Procedure for password recovery can be accessed on the University of Ilorin Website, www.unilorin.edu.ng. Students are therefore advised to recover their Password ahead of the examinations.