UNILORIN Freshers Orientation Programme 2020/2021
---
Last Updated on
---
University of Ilorin (UNILORIN) freshers orientation exercise schedule for the 2020/2021 academic session.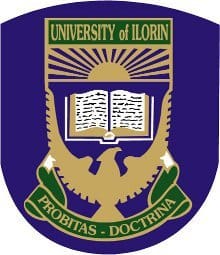 The management of the University of Ilorin (UNILORIN) has released the schedule for the 2020/2021 academic session orientation programme for fresh students.
Students are expected to follow the time table for their faculties while attending the orientation programme. It is mandatory for all fresh students to attend as you are all expected to come along with the Student Information and Regulations Handbook.
UNILORIN Orientation Programme Schedule
UNILORIN Orientation Programme for all Fresh Students for the 2020/2021 Academic Session holds between Wednesday 12th January and Friday 14th January 2022.
Day 1 – Wednesday 12th January 2022
Faculties: Agriculture, Education, Engineering and Technology, Communication and Information Sciences and Law
Day 2 -Thursday 13th January 2022
Faculties: Social Sciences, Management Sciences, Environmental Sciences, Physical Sciences, Pharmaceutical Sciences and Arts. 
Day 3 – Friday 14th January 2022
Faculties: Clinical Sciences, Basic Medical Sciences, Basic Clinical Sciences and Veterinary Medicine. 
The event is to take place at the University Multipurpose Hall (MPH)
TAGGED: www.unilorin.edu.ng | University of Ilorin : UNILORIN