University of Maiduguri, UNIMAID produced 78 First Class graduates for the 2015/ 2016 and 2016/2017 academic sessions.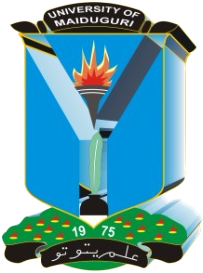 THE Vice Chancellor of the University of Maiduguri (UNIMAID), Ibrahim Njodi, on Monday said a total of 17,895 students of the institution will graduate in the forthcoming 23rd combined convocation ceremony slated for 28th April, 2018.
See also: University of Maiduguri (UNIMAID) 23rd Combined Convocation Ceremony Programme of Events.
Njodi made the disclosure at a pre-convocation press conference in Maiduguri.
He explained that 3,527 students were graduands of the Post Graduate School programmes comprising of 56 Ph.D graduates; 570 Masters Degree graduates and 2,901 Post Graduate Diploma graduands.
Njodi added that the statistics of the undergraduates showed that 8, 643 graduands would be awarded degrees, 7, 278 of the number were from the regular programmes, 573 from affiliated colleges and 714 were Distance Learning programmes.
He disclosed that 5, 725 graduates would receive diploma certificates, adding that 106 and 102 graduates would receive awards for the 2015/2016 and 2016/2017 academic sessions, respectively.
The Vice Chancellor disclosed that three lecturers would also be conferred with the title of "Emeritus Professor", for their outstanding performance and contributions to the development of the university.
"We remain committed and resilient to excel in our academic pursuit in spite of the challenges posed by Boko Haram insurgency. The University continued with its services and achieved significant feat in the past nine years," he said.