University of Nigeria Nsukka (UNN) Resumption Date for 2019/2020 Academic Session [Undergraduate & Postgraduate]
The University of Nigeria Nsukka, UNN resumption date for the continuation of academic activities for the 2019/2020 academic session.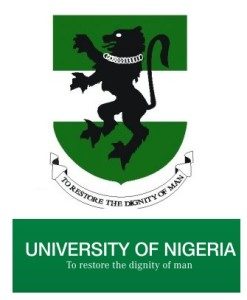 This is to inform all the postgraduate and undergraduate students of the University of Nigeria, Nsukka (UNN) that the management of the institution has announced the resumption date for the continuation of the 2019/2020 academic session.
UNN Resumption Date
Senate, at its 404th (Emergency) Meeting on Tuesday, January 12, 2021, considered Senate Paper 404/01 on the resumption of academic activities for the remaining part of 2019/2020 academic session, and approved that academic activities should resume as hereunder:
Monday, January 18, 2021, for Postgraduate Students: and
Monday, January 25, 2021, for Undergraduate Students.
The University Administration will ensure strict adherence to prescribed NCDC protocols for the safety of both staff and students of the University. Consequently, students are to note the following:
All Students must wear face masks and carry hand sanitisers before they are allowed access to hostels, classrooms and any offices in the University;
Students are expected to utilize the handwashing materials provided in designated places in the University to wash their hands properly as they gain entry and depart various places;
Students must comply with social distancing rules;
Students are advised to strictly observe hostel rules to avoid overcrowding in the hostels;
Students are to use ICT tools such as official emails, WhatsApp, text messages and phone calls to avoid overcrowding;
Infrared thermometers will be provided to check the temperature of students before entry into hostels and lecture halls. Students with the temperature above tolerable levels or exhibit other coronavirus symptoms will be referred to the University's medical facilities.
We wish all UNN students a hitch-free semester.
If you think this post can be helpful to somebody else, please share it on Whatsapp, Twitter, Facebook. There are buttons below for this (easy to use too)!
Tagged With : www.unn.edu.ng | University of Nigeria Nsukka : UNN