2 Weeks After ASUU Strike, LASU May Strike Over Fee Hike and Others
---
Last Updated on
---
2 Weeks After ASUU Strike, LASU May Strike Over Fee Hike and Others: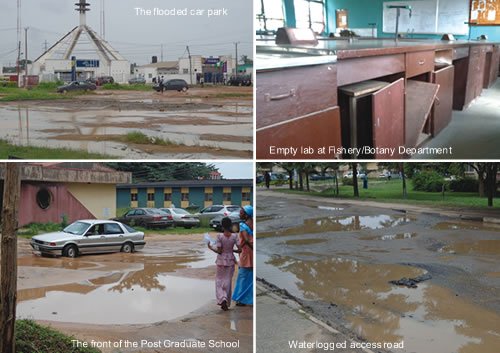 Barely two weeks after the suspension of about six months strike by the Academic Staff Union of Universities, strong indications emerged on Monday that lecturers of the Lagos State University might embark on another industrial action.
The LASU ASUU Chairman, Dr. Adekunle Idris, who revealed this at a briefing, said the lecturers were putting up a 10-point demand before the university authorities.
According to him, the demands include the implementation of the University Act 2012; downward review of the institution's fees; abolition of "no vacancy, no promotion" policy; regularisation of appointment exercise for members on temporary appointment; full payment of 17-month salary arrears.
Others are the restructuring of courses in the university; immediate payment of accrued earned allowances; provision of befitting university environment; and the review of the deadline for the acquisition of PhD degree.
Idris noted, for instance, that the payment of between N197,000 and N350,000 as fees by students was against the law establishing the university.
The establishment of the university, he added, "is to provide access for citizens of Lagos State to higher education regardless of their social status or income."
The ASUU chairman, who appealed to the state government and the school's governing council to quickly intervene in the crisis, said the union had held several meetings with the university authorities to resolve the issues without success.
He insisted that the union had met with the university Chancellor, Dr. Molade Okoya-Thomas, board of trustees of LASU Alumni and Ad-hoc committee of the Lagos State Executive Council on these demands.
He added, "The congress mandates the ASUU-LASU executive committee to continue to explore possible avenues to sustain the dialogue aimed at resolving all contending local issues.
"The committee is to inform ASUU national of developments in LASU, including the possibility of declaring an industrial action in LASU, in case the dialogue being undertaken fails.
"Where the dialogue fails, ASUU-LASU executive committee is mandated to put in motion the due process for commencement of a local industrial action in LASU.
"Early January 2014, congress will reconvene to review what has been achieved out of our demands and take decisions on the next line of action with respect to those yet to be achieved."
Appealing to the state government and the school governing council and management, he said, "Look into the burning issues in LASU comprehensively now and forestall the looming crisis in the university."
The Senior Staff Association of Nigerian Universities LASU chapter has been on strike since September 30, while the Non Academic Staff Union of Universities in the institution only last December 3 suspended its industrial action.
Meanwhile, a top university official said many  of the demands  would require the enactment of new laws by the Lagos State House of Assembly.
He said, "Most of their demands like retirement age, terms service and even school fees are matters for the state government and the house of assembly. For the PAYE tax, it was discovered by Lagos State Internal Revenue Service that staff of LASU were under-charged since 2003 and 50 per cent was removed from our arrears (including the Vice-Chancellor) to settle part of the bill."