Update on Adekunle Ajasin University Akungba-Akoko (AAUA) eLearning Programme
Adekunle Ajasin University, Akungba-Akoko (AAUA) has adopted a virtual learning approach for Lecturers and Students to ensure academic activities are not disrupted by the coronavirus (COVID-19) epidemic.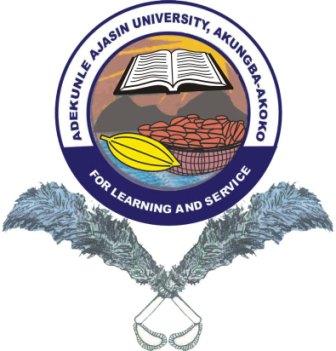 Dear Student,
The University is set to commence Virtual Learning System for Lecturers and Students to engage in academic activities.
Kindly visit https://bit.ly/3i0O8eb to download procedures on how to access the Virtual Learning platform.
Note: Please visit the AAUA Forum link https://forum.aaua.edu.ng for any vital information regarding the online class.
Students who are yet to register for the current semester are enjoined to do so without further delay to take full advantage of the facility.
Thank you.
Prof. F. A. Gbore
(DVC, Academic)
For: Implementation Committee
If you think this post can be helpful to somebody else, please share it on Whatsapp, Twitter, Facebook. There are buttons below for this (easy to use too)!
Tagged With : www.aaua.edu.ng | Adekunle Ajasin University Akungba : AAUA