ABCOAD Certificate Courses Admission Form 2023/2024
Do you aspire to delve into the multifaceted world of agriculture? Have you pondered over attaining specialised knowledge through certificate courses? Audu Bako College of Agriculture, Dambatta (ABCOAD), brings forth a rich array of Certificate Courses for the 2023/2024 academic session, serving as a gateway to a blend of theoretical insight and practical acumen in various agricultural domains.
---
---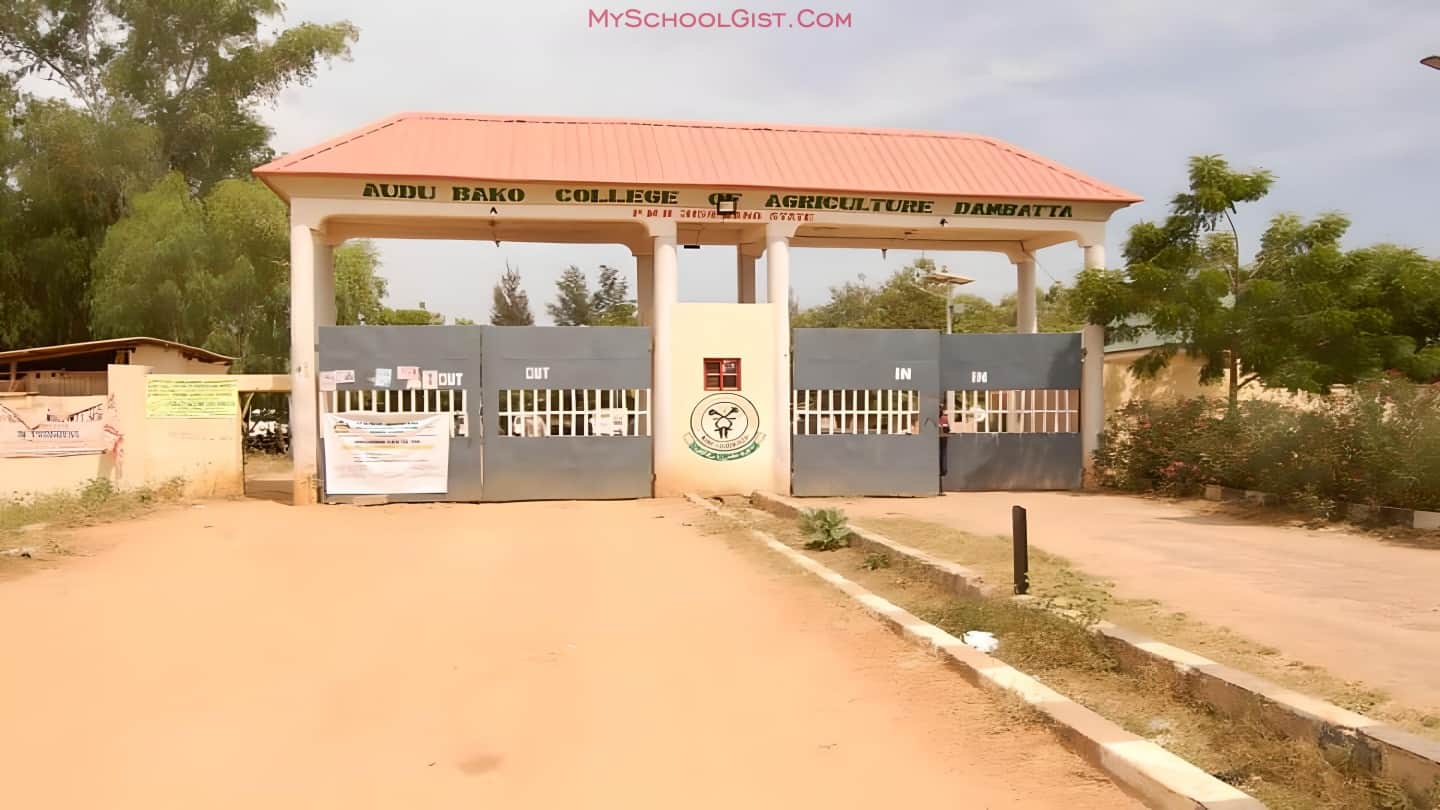 Audu Bako College of Agriculture, Dambatta (ABCOAD) is pleased to announce the commencement of the application process for admission into its Certificate Courses, delineated for the 2023/2024 academic session.
🎓

Institution

Audu Bako College of Agriculture, Dambatta
🗓️

Session

2023/2024
📚

Courses

Certificate in various agricultural domains
💳

Fee

N6,000.00
🌐

Application

Online through College website
📞

Inquiry

08034231713
📍

Location

Dambatta
🔍

Programme

Certificate Courses
ABCOAD's Offered Certificate Courses:
In the ensuing academic session, ABCOAD is offering a broad spectrum of Certificate Courses. Each course is meticulously structured to instil comprehensive theoretical knowledge and practical expertise. The available Certificate Courses are as follows:
Certificate in Agricultural Technology
Certificate in Agricultural Mechanisation
Certificate in Animal Health Technology
Certificate in Animal Production Technology
Certificate in Animal Product and Marketing
Certificate in Agro Forestry Technology
Certificate in Bee Keeping
Certificate in Beef and Dairy Production
Certificate in Crop Protection Technology
Certificate in Forestry Technology
Certificate in Horticulture and Landscaping
Certificate in Irrigation Agronomy Technology
Certificate in Irrigation Engineering Technology
Certificate in Pest Management Technology
Certificate in Post Harvest Technology
Certificate in Poultry Production Technology
Certificate in Wildlife and Ecotourism Management
Procedure to Apply for ABCOAD's Certificate Courses:
The online admission form for the 2023/2024 Academic Session is now available. Aspiring candidates are invited to apply through ABCOAD's official website www.abcoad.edu.ng to fulfil the application process, for a nominal fee of N6,000.
For further inquiries, candidates can connect at: 08034231713.
Important Notes for Aspirants:
Audu Bako College of Agriculture, Dambatta welcomes potential candidates who wish to embrace profound knowledge and attain proficiency in their chosen fields. It is imperative for every candidate to strictly adhere to the application guidelines and ensure the accuracy and completeness of their submissions. With a plethora of Certificate Courses available, candidates have the opportunity to select the course that resonates most with their academic and professional aspirations.
Closing Thoughts:
ABCOAD, with its varied Certificate Courses, offers a rich blend of theoretical knowledge and practical skills, preparing students to make significant contributions in their respective fields. By opting for a Certificate Course at ABCOAD for the 2023/2024 academic session, candidates are embarking on a journey of academic excellence and professional development within the esteemed academic environment of Audu Bako College of Agriculture, Dambatta.
Additional Guidance:
Prospective students are encouraged to reach out through the provided contact for any clarifications regarding the application process or any other queries related to the enrolment in the Certificate Courses.