ABCOAD Diploma Admission Form 2023/2024
Are you intrigued by the prospect of deepening your understanding of agriculture and related disciplines? Does the thought of acquiring a diploma from a distinguished institution excite you? Audu Bako College of Agriculture, Dambatta (ABCOAD), is extending invitations for admissions to its diverse Diploma programmes for the 2023/2024 academic session, offering a myriad of courses designed to cultivate enlightened minds and adept professionals.
---
---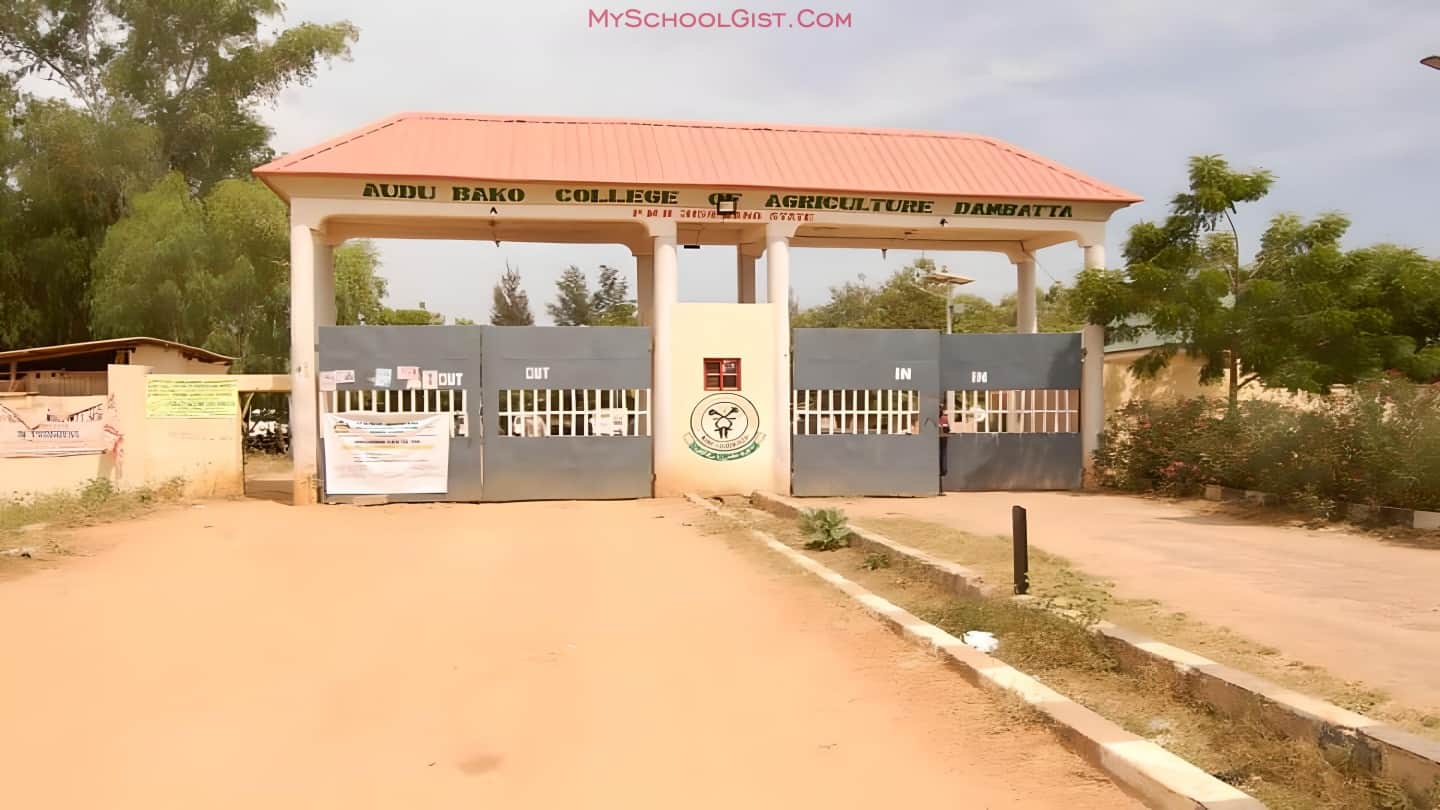 Audu Bako College of Agriculture, Dambatta (ABCOAD) is elated to announce the initiation of the sale of application forms for enrolment into its various Diploma programmes for the academic session of 2023/2024.
🎓

College Name

Audu Bako College of Agriculture, Dambatta
📚

Programmes

Diploma in various courses
📅

Session

2023/2024
💰

Form Cost

N6,000.00
🌐

Website

www.abcoad.edu.ng
📞

Contact

08034231713
📥

Application

Online through College website
📍

Location

Dambatta
ABCOAD's Diploma Courses for the Academic Year 2023/2024
ABCOAD is opening its doors to prospective students offering the following specialised Diploma courses:
Diploma in Agric Extension and Management
Diploma in Agro Forestry Technology
Diploma in Animal Product Processing and Marketing
Diploma in Computer Studies
Diploma in Cooperative Economics and Management
Diploma in Crop Protection and Management
Diploma in Environmental Science
Diploma in Fisheries Technology
Diploma in Forestry Technology
Diploma in Food Science Technology
Diploma in Home and Rural Economics
Diploma in Horticultural Technology
Diploma in Irrigation Agronomy
Diploma in Paraveterinary Technology
Diploma in Poultry Technology
Diploma in Science Laboratory Technology
Diploma in Solar Energy Technology
Diploma in Welding and Fabrication Technology
Diploma in Wildlife and Ecotourism Management
Application Procedure for ABCOAD's Diploma Programmes
Commencement of Online Admission Form Sales for 2023/2024: Audu Bako College of Agriculture, Dambatta has inaugurated the sale of online admission forms for the upcoming academic session. All interested candidates are cordially invited to apply via the college's official website www.abcoad.edu.ng, to complete the application form at a stipulated cost of N6,000.
For Further Inquiries, Please Contact: 08034231713
Guidelines to Apply:
All aspiring candidates keen on joining ABCOAD for their Diploma Programmes are encouraged to visit the official website to ensure smooth and timely completion of their application processes. Following the detailed application procedure is crucial to secure your position in this prestigious institution for the upcoming academic year.
Closing Remarks:
Audu Bako College of Agriculture, Dambatta is committed to offering diverse, high-quality academic programmes. The institution extends a warm welcome to all potential students who are enthusiastic about acquiring knowledge and skills in the various fields offered by the college. By applying for the Diploma programmes for the 2023/2024 academic session, candidates are stepping into a world of opportunities and rigorous academic exploration within the esteemed confines of ABCOAD.
Note to Prospective Students:
We urge all prospective candidates to meticulously adhere to the application procedures and ensure the accuracy and completeness of their submissions. ABCOAD's array of Diploma courses is meticulously structured to impart a blend of theoretical knowledge and practical acumen vital for excelling in the respective domains. This is an invaluable chance to integrate into an academic community that is at the forefront of agricultural and technological advancements.