ABCOAD Post-UTME Form 2023/2024
Have you ever contemplated a career in agriculture or environmental sciences? Could Audu Bako College of Agriculture, Dambatta (ABCOAD) be the missing piece to fulfil such academic aspirations? The esteemed institution is unveiling opportunities for the 2023/2024 academic session, inviting passionate learners to explore an array of National Diploma (ND) programmes.
---
---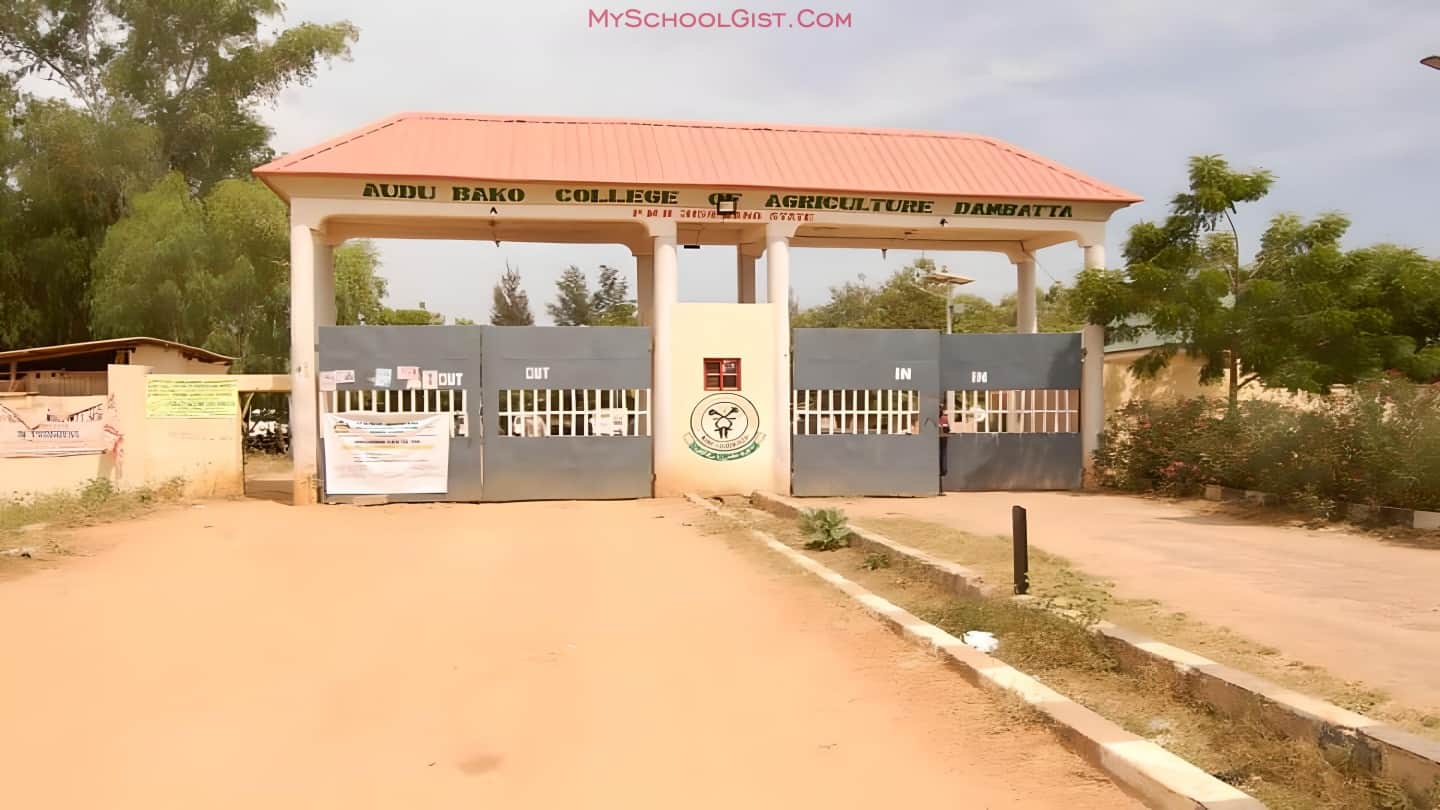 The administrative team of Audu Bako College of Agriculture, Dambatta (ABCOAD) is pleased to announce the initiation of the application process for admission into its esteemed National Diploma (ND) programmes for the 2023/2024 academic session.
🎓

College Name

Audu Bako College of Agriculture, Dambatta
📚

Programmes

National Diploma (ND) in various courses
📅

Session

2023/2024
💰

Form Cost

N6,000.00
🌐

Website

www.abcoad.edu.ng
📞

Contact

08034231713
📥

Application

Online through College website
📍

Location

Dambatta
Offered ND Programmes at ABCOAD
The prestigious ABCOAD is offering the following ND courses:
ND in Agricultural and Bio-Environmental Engineering Technology
ND in Agricultural Technology
ND in Agric Extension and Management
ND in Animal Health and Production Technology
ND in Computer Science
ND in Fisheries Technology
ND in Forestry Technology
ND in Home and Rural Economies
ND in Horticultural Technology
ND in Wildlife and Eco-Tourism Management
Admission Eligibility and Requirements
Prospective applicants eager to pursue a National Diploma (ND) must designate Audu College of Agriculture as their primary choice and duly upload their O-level results on the JAMB Portal UTME for the year 2023. Conversely, aspirants who have selected different institutions as their preferred choice but desire to alter their preference to ABCOAD may utilise JAMB to implement this modification at any authorised CBT Centre.
Application Process
Application Commencement for the 2023/2024 Academic Session: Audu Bako College of Agriculture, Dambatta has inaugurated the sales of online admission forms for the forthcoming academic year. Aspiring scholars are cordially invited to submit their applications via the college's official website, www.abcoad.edu.ng, to access and complete the application form at a standard fee of N6,000.00.
For Additional Inquiries, Please Contact: 08034231713
Important Links:
Conclusion:
The Audu Bako College of Agriculture, Dambatta, renowned for its commitment to academic excellence, is a beacon of knowledge for students eager to delve into various agricultural and technological fields. The enrolment procedure for the National Diploma programmes has been streamlined to facilitate a seamless application experience for all prospective students.
Notes to Prospective Students:
When applying for the ND programmes at ABCOAD, it is imperative to ensure the accurate and prompt submission of all required documents and adherence to the stipulated guidelines to avoid any inconveniences in the admission process. The outlined ND courses are structured to equip students with the requisite knowledge and skills in their chosen field, fostering a conducive learning environment and paving the way for future agricultural innovators and specialists.
This information is geared towards providing prospective students with clear, concise, and comprehensive details regarding the application and admission procedures for the 2023/2024 academic session at ABCOAD, and we encourage all interested candidates to avail themselves of this opportunity to become a part of this esteemed institution.
RECOMMENDED: List of Schools Whose Post UTME Forms are Out.