Association of Certified Chartered Accountants Certifies Fountain University
---
---
Association of Certified Chartered Accountants, ACCA has certified Fountain University, Osogbo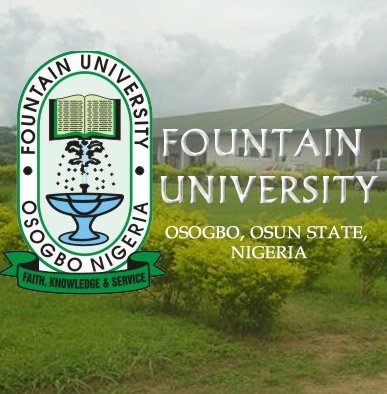 The Association of Certified Chartered Accountants (ACCA) has endorsed Fountain University, Osogbo as one of the universities in Nigeria whose students are to enjoy some waivers in the course of obtaining professional certification of the global Accounting body. This was made known during the presentation ceremony of the certificate of accreditation to the Ag. Vice Chancellor of the University, Prof. Abdullateef Usman.
While presenting the certificate, the Education and Learning Manager of ACCA Nigeria, Mr. Victor Ayoola lauded the content of the curriculum of the Accounting Department which he said has made the international accounting body accredit the department and waive 5 courses out of the entire 14 courses to be taken by accounting students for ACCA professional certification. He further emphasized that the five-course waiver was unusual as an average Nigerian university student gets just 4 waivers. He listed a number of benefits that would accrue to the university on the strength of the accreditation such as being reputed as a centre for ACCA examinations; collaborations to make faculty members of FUO Accounting Department ACCA facilitators and the financial relief to be enjoyed by students as a result of the waiver.
In his response, the Acting Vice Chancellor, Prof. Abdullateef Usman acknowledged the ACCA accreditation was as a result of the university's commitment to produce industry-ready graduates in line with the university's vision of producing highly competitive students. He said that the ACCA accreditation was a confirmation of the university's resolve to make her students competitive as other professional bodies such as ICAN and CIBN had accredited and presented certificates to programmes of the university. He therefore thanked the ACCA team for their efforts which have culminated in the presentation ceremony.
The ceremony had in attendance the Acting Registrar, Mr. Tairu Adeogun; the Dean, Post Graduate School, Dr. Muse Ok; the Dean of COMAS, Prof. Goke Lalude; the Dean of CONAS, Prof. Tubosun Lawal and the Head of Accounting Department, Dr. Bojuwon Mustapha.