Adekunle Ajasin University Akungba-Akoko (AAUA) Hostel Placement Application Form for 2019/2020 Academic Session
Adekunle Ajasin University Akungba-Akoko (AAUA) Hostel Placement Application Form for 2019/2020 Academic Session
Application Forms for Placement into the Adekunle Ajasin University, Akungba-Akoko, AAUA Hostels/Halls of Residence for the 2019/2020 academic session is now on sale.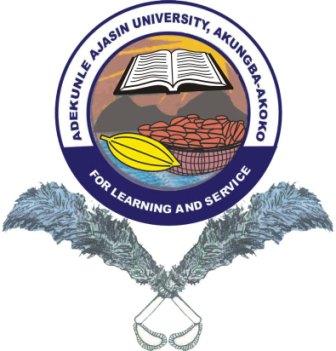 The management of the Adekunle Ajasin University, Akungba-Akoko (AAUA), Ondo State wishes to inform both fresh and stale students interested to stay in the university Hostels/Halls of Residence to obtain forms for placement.
Interested students can now obtain their Application Forms online by  following the procedure outlined below.
How to Apply for AAUA Hostels/Halls of Residence
1. Visit hostel.aaua.edu.ng
2. Log in with your Matric Number (Returning Students) or JAMB Reg. No. (New Students), and select your current level.
3. Complete the Biodata Form accordingly.
4. Make a payment of N1,000.00 for Application Form online via REMITA.
5. Print out the Application Form after payment.
6. If eligible to pay the Hostel fees, Kindly proceed with the payment via REMITA (as in step 4) as follows: Male (#8,000), Female(#10,000), FDR (#6,000).
7. Print out the Hostel Slip which contains the Hostel Name, Room Number and the Bed Space Number.
8. Submit a photocopy of your Application Form and the Hostel Slip to the Hall Manager.
Share This Post: If you think this post can be helpful to somebody else, please share it using the buttons below!
More Posts From ›› www.aaua.edu.ng | Adekunle Ajasin University Akungba : AAUA