ASMAF 2023 Scholarships for Young Nigerian Females
Ajesola Solarin Majekodunmi Foundation's Scholarship Programme for Nigerian Female Students in the 2023/2024 Academic Year.
Unveiling the Ajesola Solarin Majekodunmi Foundation's (ASMAF) 2023/2024 scholarship awards for young Nigerian females facing financial constraints. Designed to fund tertiary-level education in various professional fields, these scholarships empower the next generation of female leaders. Don't miss this lifetime opportunity. Apply by 1 September 2023.
---
Updated on by Olusegun Fapohunda
---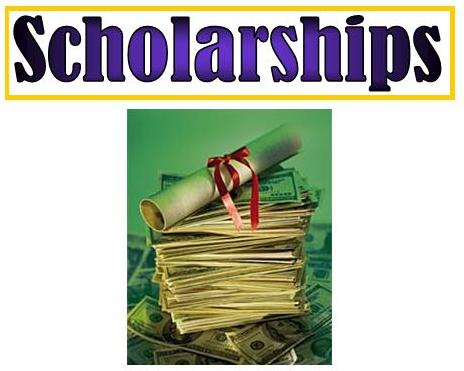 The Ajesola Solarin Majekodunmi Foundation (ASMAF) is a non-profit organisation that has distinguished itself in the philanthropic sector by focusing on empowering intellectually gifted but economically disadvantaged young female Nigerian students. Their scholarship programme is specifically designed to facilitate tertiary-level education in various professional courses, along with a focus on leadership and life skills development.
Eligibility Criteria: Who Can Apply?
Indigence and Nationality
Eligibility for this scholarship requires that the applicant must be a female, indigent and a Nigerian citizen. This is particularly aimed at those who are embarking on tertiary education for the first time. The scholarship thus serves as a stepping stone for these financially handicapped young women who are aspiring for academic and professional excellence.
Admission and Course Requirements
Applicants should have gained admission to, or be presently enrolled in, a full-time accredited undergraduate programme in the following professional courses:
Medicine
Law
Engineering
Accountancy
Actuary
Architecture
These courses must be pursued in any public university within Nigeria to be deemed eligible for this scholarship.
Academic and Professional Commitment
Lastly, applicants should demonstrate a significant commitment to both academic and professional excellence. Further, candidates are required to possess strong leadership potentials, as this scholarship also aims to produce future leaders in their respective fields.
Method of Application: How to Apply?
Online Application Portal
The application process has been streamlined for efficiency. Interested and eligible candidates must fill out the scholarship form available online on the ASMAF website. Navigate to ASMAF Scholarship Application to begin your application journey.
Deadline for Application
Take note that the application deadline is Friday, 1 September 2023. Applications submitted after this date will not be considered, underscoring the importance of adhering to this timeframe.
Selection Process: What to Expect?
Only shortlisted candidates will be contacted for the subsequent stages of the selection process. The selection board's decisions are final and binding. No appeals or requests for reconsideration will be entertained.
Conclusion: Seize this Opportunity for a Brighter Future
The Ajesola Solarin Majekodunmi Foundation's scholarship programme for the 2023/2024 academic year offers a golden opportunity for talented but financially restricted young Nigerian women to achieve academic and professional success. By adhering to the criteria and instructions outlined herein, potential applicants are one step closer to seizing a future filled with endless possibilities.
Note: The scholarship serves as a beacon of hope for financially disadvantaged young women in Nigeria, leading them towards a path of educational and professional fulfilment.
RECOMMENDED: Check Here for More Scholarships and Opportunities.