List of Courses Offered by Crown-Hill University
Crown-Hill University Courses – See the list of degree courses offered by the Crown-Hill University Ilorin.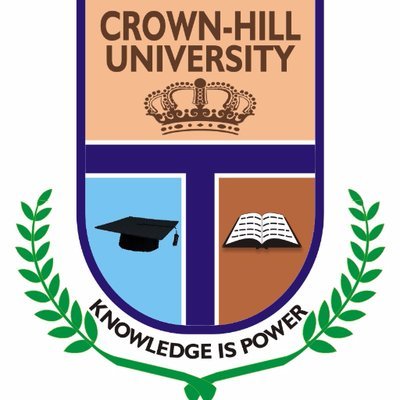 Crown-Hill University is one of the private universities in Nigeria that offers diverse undergraduate programmes. The university is located in Eiyenkorin, Kwara State.
Crown-Hill University has been officially accredited and/or recognized by the National Universities Commission (NUC), Nigeria.
Below is the list of high-quality courses on offer at the Crown-Hill University.
Crown-Hill University Courses
ACCOUNTING
BANKING AND FINANCE
BIOCHEMISTRY
BIOLOGY
BUSINESS ADMINISTRATION
CHEMISTRY
COMPUTER SCIENCE
ECONOMICS
ENGLISH LANGUAGE
FRENCH
HISTORY AND DIPLOMATIC STUDIES
MASS COMMUNICATION
MATHEMATICS
MICROBIOLOGY
PHYSICS
Also Check:
Use the Drop Down Below to View Courses offered by other accreditted Nigerian Universities
Share This Post

: If you think this post can be helpful to somebody else, please share it using the buttons below!
Follow

Us

More Posts From ›› www.crownhilluniversity.edu.ng | Crown-Hill University Ilorin