DELSU Pre-Degree Admission Form 2023/2024
For prospective students eyeing an entry into the esteemed Delta State University, Abraka, there's promising news on the horizon. Is the Pre-degree programme the stepping stone you've been seeking? How might this shape the trajectory of your academic journey? Venture further for enlightening insights.
---
---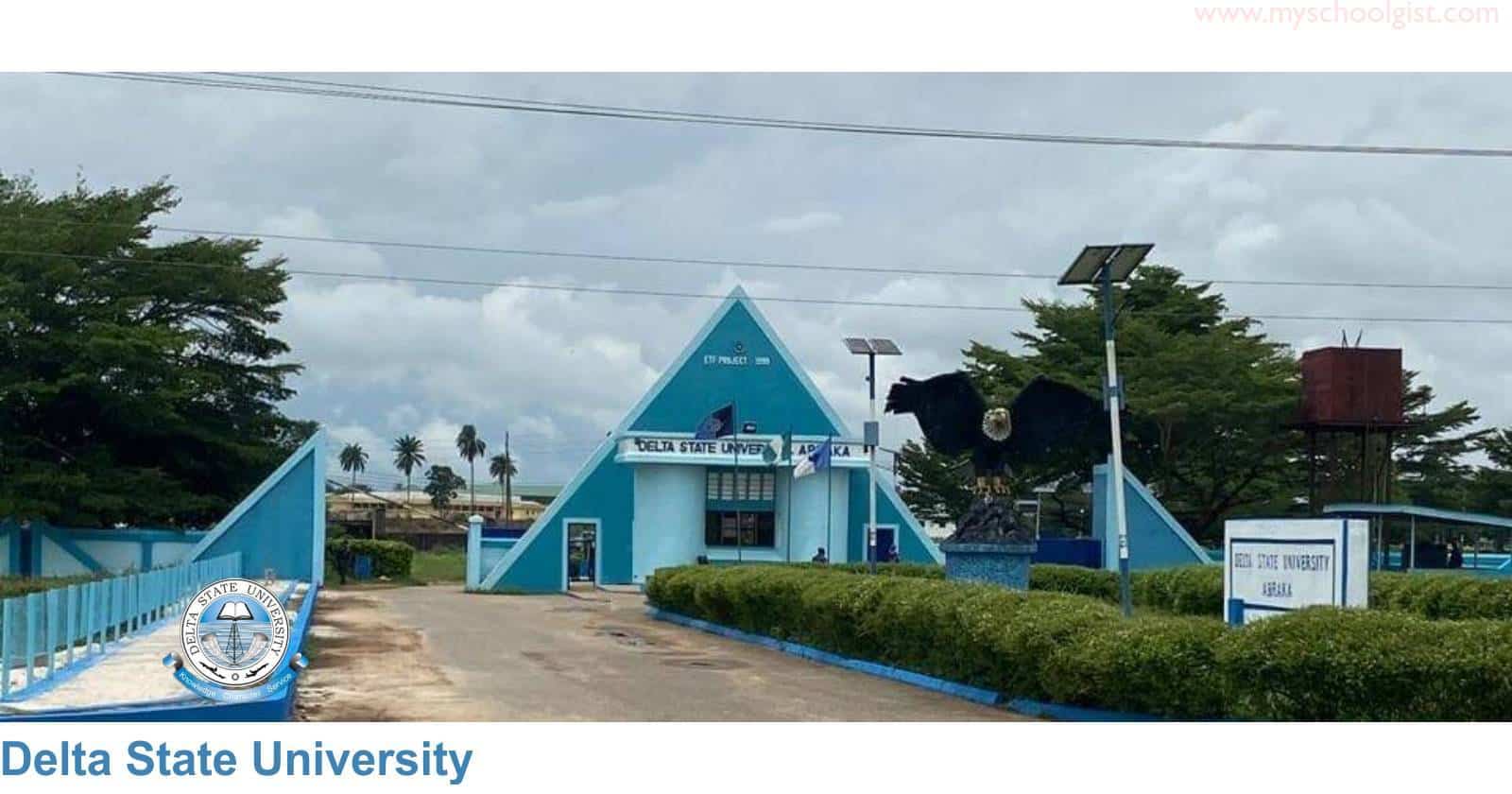 Attention prospective students! Delta State University (DELSU), Abraka, has officially announced the commencement of its pre-degree programme applications for the 2023/2024 academic year. If you're considering an academic future at DELSU, this might be your golden ticket.
| | |
| --- | --- |
| 📢 Announcement | DELSU Pre-degree form 2023/2024 now available |
| 🎓 Programme | Pre-degree, excluding Medicine & Law |
| 📚 Courses | Click on provided image for details |
| 📜 Requirements | 5 credits incl. English & Maths; JAMB registration |
| 🔍 Specifics | Refer to UTME brochure for DELSU |
| 🖥️ Application | Visit DELSU portal, pay fee, complete form |
| 📅 Application Period | 23rd August – 23rd October 2023 |
| ✍️ Entrance Exam | Scheduled for 26th October 2023 |
Overview of DELSU's Pre-Degree Programme
Delta State University invites applications from candidates who meet the necessary qualifications. This intensive pre-degree programme paves the way for admissions into the first year of all DELSU's degree programmes, with the exceptions of Medicine and Law.
Courses Available in DELSU's Pre-Degree Programme
For a comprehensive list of the courses available in this programme, kindly click on the provided image link. This will offer a clearer view of the academic options at your disposal.
Admission Requirements for DELSU's Pre-Degree
Essential Criteria:
Academic Qualifications:

Candidates must hold at least five credits, including in English Language and Mathematics, from the Senior Secondary School Certificate Examination or its equivalent. This should be achieved within a maximum of two sittings.

Specific Requirements for Pharmacy and Nursing:

Applicants to Pharmacy and Nursing Science degree programmes should secure the necessary five credits in just one sitting.

Department-Specific Requirements:

The University has specified prerequisites for different departments. You can review these in detail in the UTME brochure for DELSU.

JAMB Registration:

It's imperative to register with JAMB, attempt the 2024 UTME, and attain at least the DELSU JAMB cut-off point. Remember to list DELSU as your primary choice of institution. Furthermore, ensure that the course you're registering for in JAMB aligns with the one you're pursuing in the DELSU Pre-degree Programme.
How to Secure Your Spot: Application Process
Application Fee: A non-refundable fee of N20,000 is required. This payment can be made at any approved University banks, which include Eco Bank, Fidelity Bank, UBA, Unity bank, and Zenith Bank.
Step-by-Step Procedure:
Begin at DELSU Portal:

Start by navigating to DELSU's official portal.

Commence Your Application:

Opt for Apply for Admission, press the 'Start' button, then select 'Pre-Degree'.

Fill and Submit:

Complete the application form with all requisite details, submit it, and generate your unique PIN.

Print Your PIN:

Once generated, make sure to print out this PIN.

Bank Payment:

With your PIN in hand, head to any of the aforementioned banks to make your payment.
Key Dates to Remember:
Application Window:

23rd August, 2023 – 23rd October, 2023

Entrance Examination:

Thursday, 26th October, 2023
Preparing for the Entrance Examination:
Ensure you come equipped with your printed photo card and a pen. Being prepared helps in ensuring a smooth examination process.
All the best to every candidate! The path to a bright academic future at Delta State University, Abraka, starts here.