Delta State University of Science and Technology Gets NUC's Approval
---
Updated on by Olusegun Fapohunda
---
Delta State University of Science and Technology, Ozoro has secured the National Universities Commission (NUC) approval to commence academic programmes.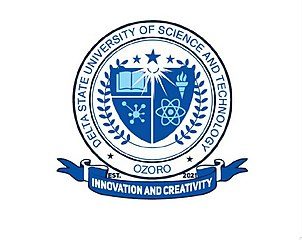 The National Universities Commission has approved the commencement of academic programmes for the Della State University of Science and Technology, Ozoro.
The approval given by the NUC is sequel to the submission of enabling law, other operational documents for the issuance of letter of recognition by the commission to the Institution as the 52nd in the State Universities in Nigeria.
The following Faculties, Departments and take off programmes are to commence in the 2021/2022 academic session:
Faculty of Science
B.Sc Biology
B.Sc Chemistry
B.Sc Physics
B.Sc Mathematics
B.Sc Statistics
B.Sc Food Science & Technology
B. Sc Geology
B.Sc Environmental Management & Technology
B. Sc Marine Science
B. Sc Petroleum Chemistry
Faculty of Computing
B. Sc Computer Science
B. Sc Information Systems & Technology
B. Sc Cyber Security
B. Sc Software Engineering
B. Sc Journalism & Media Studies
B. Sc Library & Information Science
Faculty of Agriculture
B.Sc Animal Production
B.Sc Agricultural Economics
B. Sc Crop Science
B.Sc Soll Science
Faculty of Administration and Management
B.Sc Accounting
B. Sc Banking & Finance
B. Sc Business Administration
B.Sc Entrepreneurship
B. Sc Marketing
B. Sc Transport & Marine Management
B.Sc Office and Information Management
B. Sc Public Administration
Faculty of Environmental Science
B.Sc Architecture
B.Sc Quantity Surveying
B. Sc Building Technology
B.Sc Estate Management
B. Sc Surveying & Geo-informatics
B. Sc Urban & Regional Planning
B. Sc Environmental Management
B. A Fine Arts & Industrial Design
Faculty of Engineering
B. Eng Mechanical Engineering
B. Eng Civil & Water Resources Engineering
B. Eng Electrical Engineering
B. Eng Computer Engineering
B. Eng Agricultural Engineering
B. Eng Chemical Engineering
B. Eng Marine Engineering
B. Eng Petroleum & Gas Engineering
B. Eng Material & Metallurgical Engineering
It would be recalled that the NUC had lauded the Delta State Government Delta State University of Science and Technology and also the Vice-Chancellor, Professor Oboreh J. S for providing excellent physical facilities sets of equipment and other resource requirements during its resource verification to the institution on Thursday, 4th November 2021.