EDSU Cut Off Mark
Edo State University, EDSU Cut Off Mark for 2022/2023 Admission Exercise
Edo State University, Uzairue cut off mark for the 2022/2023 academic session admission exercise.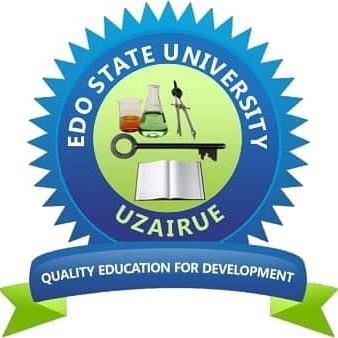 The management of the Edo State University, Uzairue, has released the cut-off mark for the 2022/2023 academic session admission exercise.
Edo State University, located in Edo State, Nigeria, is one of the world's leading teaching and research universities.
Edo State University, Uzairue is a tertiary institution owned by the state government that was established in 2016. It is situated in Iyamho, a town in Edo State's Etsako West local government area. The National Universities Commission approved the university as Nigeria's 41st state university on March 23, 2016. Since its opening in 2016, EUI has been dedicated to finding solutions to big challenges and to preparing students for leadership
in a complex world.
SEE ALSO: Cut-off Marks for Other Universities, Polytechnics and Colleges.
Edo University Cut Off Mark
Admission into Edo University is open to candidates who sat for the 2021 Unified Tertiary Matriculation Examination (UTME) with a minimum UTME score of 140 for all Courses.
The cut-off mark for all the under-listed degree courses is 140. Only candidates who scored at least 140 are eligible to apply for the degree courses listed below:
ACCOUNTING
ANATOMY
ANIMAL AND ENVIRONMENTAL BIOLOGY
ARABIC STUDIES
BANKING AND FINANCE
BIOCHEMISTRY
BIOLOGY
BUSINESS ADMINISTRATION
CHEMICAL ENGINEERING:
CHEMICAL ENGINEERING:
CHEMICAL ENGINEERING:
CHEMISTRY
CHRISTIAN RELIGIOUS STUDIES
CIVIL ENGINEERING
CIVIL ENGINEERING
CIVIL ENGINEERING
COMPUTER ENGINEERING:
COMPUTER SCIENCE
ECONOMICS
EDUCATION AND ARABIC
EDUCATION AND BIOLOGY
EDUCATION AND CHEMISTRY:
EDUCATION AND CHRISTIAN RELIGIOUS STUDIES
EDUCATION AND ECONOMICS
EDUCATION AND ENGLISH LANGUAGE
EDUCATION AND MATHEMATICS
EDUCATION AND PHYSICS
ELECTRICAL/ELECTRONICS ENGINEERING
ENGLISH LANGUAGE
ENTREPRENEURSHIP
HISTORY AND INTERNATIONAL STUDIES
INDUSTRIAL CHEMISTRY
LAW
MASS COMMUNICATION
MATHEMATICS
MECHANICAL ENGINEERING
MEDICAL LABORATORY SCIENCE:
MEDICINE AND SURGERY
MICROBIOLOGY
NURSING/NURSING SCIENCE
PEACE STUDIES AND CONFLICT RESOLUTION
PHYSICS
PHYSICS WITH ELECTRONICS
PHYSIOLOGY
PLANT SCIENCE AND BIOTECHNOLOGY
POLITICAL SCIENCE
PUBLIC ADMINISTRATION
SOCIOLOGY
STATISTICS
TEACHER EDUCATION SCIENCE:
Recommended:
MSG Team.