Federal Polytechnic Mubi (FPM) Notice on Staff and Students
Federal Polytechnic Mubi notice to staff and students on resumption and examination.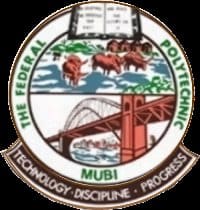 Federal Polytechnic, Mubi circular to staff and students on the need for dedication to lectures and other duties in order to comply with the academic calendar for the 2019/2020 academic session.
Federal Poly Mubi Notice
This is to remind staff and students of the need to rededicate themselves and be committed to lectures and other responsibilities in order to meet up with the calendar of academic activities for the (2019/2020) academic session.
It will be recalled that Monday 4th January 2021 has been slated for the continuation of lectures for the 2nd and 4th semester 2019/2020 academic testing contained in the academic calendar. Likewise, the 2nd and 4th-semester examinations 2019/2020 academic session will starts from Monday 8th March to Saturday 20 March 2021.
Consequently, staff and students must resume lectures immediately in order to ensure that the Academic Calendar becomes realistic. Deans of school and Heads of Department are to ensure that salt and students comply with this directive
In addition, all staff and students must comply with the COVID-19 safety standards in the course of carrying out their responsibilities. Most of these protocols have already been provided by the Management at strategic points on campus
Please stay safe and healthy.
Share This Post

: If you think this post can be helpful to somebody else, please share it using the buttons below!
Follow

Us

More Posts From ›› www.federalpolytechnicmubi.edu.ng | Federal Polytechnic Mubi