FUD Remedial Admission Form for 2023/2024 Academic Session
Federal University Dutse (FUD) Remedial Programmes Admission: 2023/2024 Academic Year.
Applications are now open for the 2023/2024 Remedial Programmes at Federal University Dutse (FUD). Eligible candidates can apply with a minimum of two credits & two passes. Several subject combinations are available, with English & Maths being compulsory. The application closes on 30th September 2023. Apply via the official portal and pay the N5,000 fee.
---
Updated on by Olusegun Fapohunda
---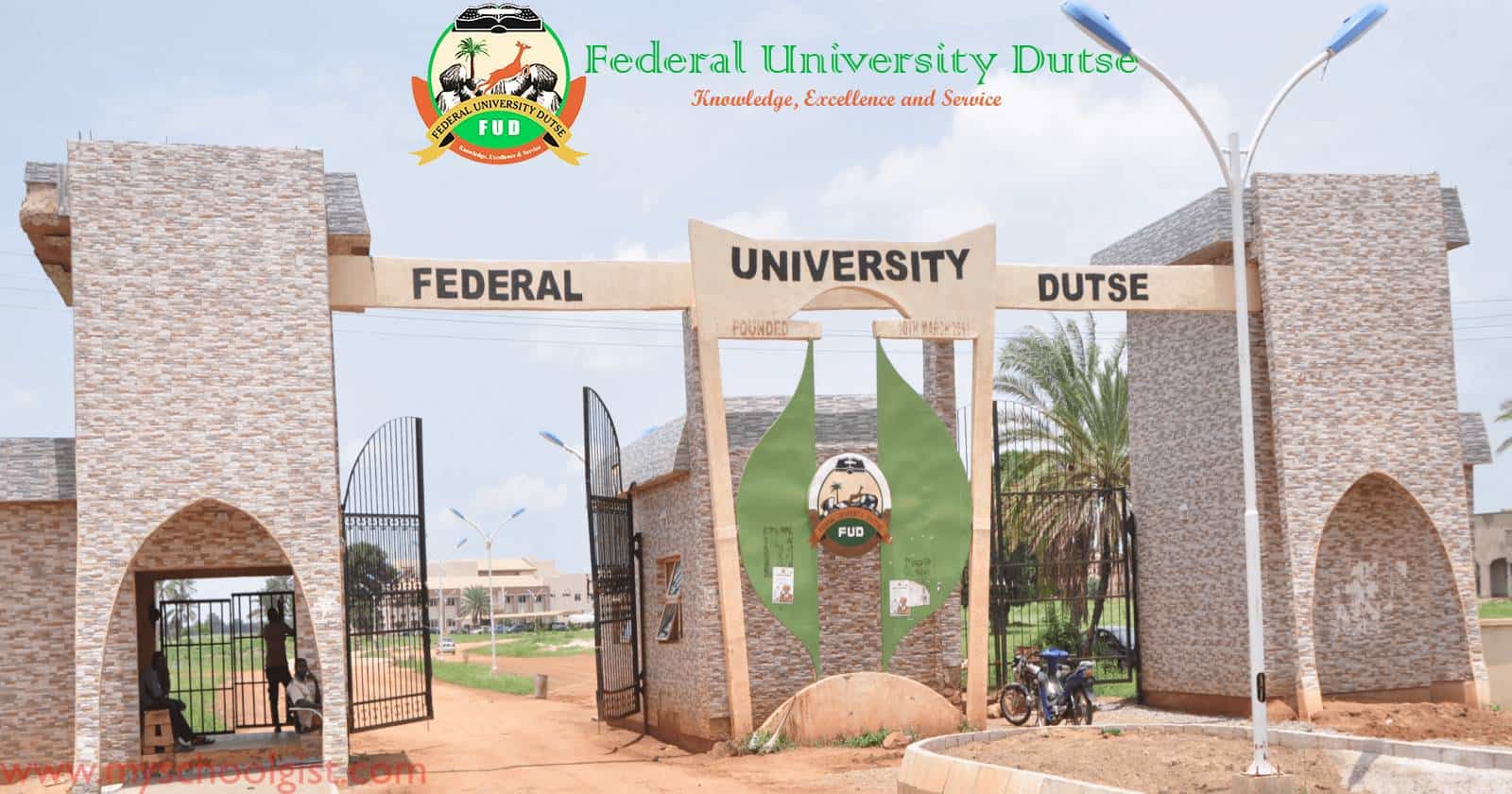 Federal University Dutse (FUD), renowned for its commitment to academic excellence, is excited to roll out invitations for its Remedial Programmes for the 2023/2024 academic session. If you're an aspiring student wishing to delve deeper into foundational knowledge before your major university course, this could be the bridge you need.
| | |
| --- | --- |
| 🎓 Institution | Federal University Dutse (FUD) |
| 🗓️ Session | Remedial Programmes 2023/2024 |
| 🔍 Admission Criteria | Min. of two credits & two passes in SSCE (max two sittings). Others with fewer credits can also apply. |
| 📚 Subject Combinations | SCIENCES: RSCI, RSC2, RSC3. SOCIAL SCIENCES: RSS. English & Maths compulsory. |
| 💻 Application Portal | remedial.fudcons.com. Register, fill seven sections, pay N5,000 fee. |
| 📅 Closing Date | Saturday 30th September, 2023 |
| 📞 Enquiries | Phone: 08107012102, Email: remedial@fud.edu.ng |
| 🚫 Application Note | Use Chrome/Safari browsers. For issues, WhatsApp 09016580660. Non-payment of N5,000 fee invalidates application. |
Do You Qualify? Let's Find Out
Admission Requirements
Ideally, applicants should present two credits and two passes in SSCE or its equivalent, garnered in no more than two attempts.
Falling a tad short? Don't fret. Even if you have a record less sterling than mentioned above, you're still in the running for a seat in the programme. FUD believes in giving every student a chance.
Choosing Your Subject Combination
Depending on your academic interests and future goals, you can opt for:
Sciences
RSCI: Dive into the world of Biology, paired with Chemistry and Physics.
RSC2: Explore the realms of Chemistry, Geography, and Physics.
RSC3: Immerse in a blend of Biology, Chemistry, and Geography.
Social Sciences
RSS: Navigate through Economics, Government, and Geography.
Remember, irrespective of your chosen stream, English Language and Mathematics stand non-negotiable. You'll need both!
How to Embark on this Journey?
Application Procedure
Start by heading over to FUD Remedial Application Portal.
Create your personal account using a valid email address. Post creation, your email and chosen password will be your keys to access.
Inside, you'll find seven distinct sections awaiting your details. Proceed systematically, completing one before hopping onto the next.
Running out of time? No worries. Save your progress and return to wrap it up before the deadline hits.
With everything in place, it's time for the application fee. A sum of N5,000 (non-refundable) can be paid via a credit card or other available options. Remember, the application counts only post-payment!
For seamless experience, we recommend browsing with Chrome or Safari.
Stuck? Reach out to our IT support via WhatsApp on 09016580660.
Mark Your Calendar
The last day to grab this opportunity is Saturday, 30th September 2023.
Queries or Doubts?
If you have any questions or require further details, don't hesitate to:
Call: 08107012102
Email: remedial@fud.edu.ng.
Federal University Dutse believes in nurturing every student's potential. So, if you're looking to fortify your academic base before plunging into degree programmes, FUD's Remedial Programme is your calling. Best of luck! 🎓📘