List Of GSU Courses and Programmes Offered
---
GSU Courses – List of undergraduate courses/programmes offered at the Gombe State Univeristy (GSU).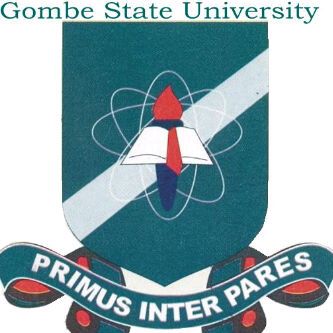 The Gombe State Univeristy (GSU) is a state government-owned and operated Nigerian university.
Gombe State Univeristy has been officially accredited and/or recognized by the National Universities Commission (NUC), Nigeria.
Do you want to find out the list of courses you can study at the Gombe State Univeristy (GSU)? Below is the list of high-quality courses on offer at the Gombe State Univeristy.
Recommended Links:
GSU Courses & Programmes
ACCOUNTING
ANATOMY
BIOCHEMISTRY
BIOLOGICAL SCIENCE(S)
BIOLOGY
BOTANY
BUSINESS ADMINISTRATION
CHEMISTRY
CHRISTIAN RELIGIOUS STUDIES
COMPUTER SCIENCE
ECONOMICS
EDUCATION & BIOLOGY
EDUCATION & CHEMISTRY
EDUCATION & CHRISTIAN RELIGIOUS STUDIES
EDUCATION & COMPUTER SCIENCE
EDUCATION & ECONOMICS
EDUCATION & ENGLISH LANGUAGE
EDUCATION & GEOGRAPHY
EDUCATION & HISTORY
EDUCATION & ISLAMIC STUDIES
EDUCATION & MATHEMATICS
EDUCATION & PHYSICS
EDUCATION & POLITICAL SCIENCE
ENGLISH LANGUAGE
GEOGRAPHY
GEOGRAPHY
GEOLOGY
HISTORY
ISLAMIC STUDIES
LAW
MATHEMATICS
MEDICINE & SURGERY
MICROBIOLOGY
PHARMACY
PHYSICS
PHYSIOLOGY
POLITICAL SCIENCE
PUBLIC ADMINISTRATION
SCIENCE LABORATORY
SOCIOLOGY
STATISTICS
TEACHER EDUCATION SCIENCE:
ZOOLOGY
Also Check:
See also: GSU Post UTME Form.
Use the Drop Down Below to View Courses offered by other accreditted Nigerian Universities