HAFEDPOLY Post UTME Form 2023/2024
Hussaini Adamu Federal Polytechnic (HAFEDPOLY) Post UTME Form for 2023/2024 Academic Session: A Comprehensive Guide.
Hussaini Adamu Federal Polytechnic (HAFEDPOLY) in Kauzare, Jigawa State invites applications for 2023/2024 admission. Candidates with a minimum JAMB cut-off mark of 100 and relevant O'Level qualifications are eligible. The institution offers various ND programmes. Apply online at apply.hafedpoly.edu.ng.
---
Updated on by Olusegun Fapohunda
---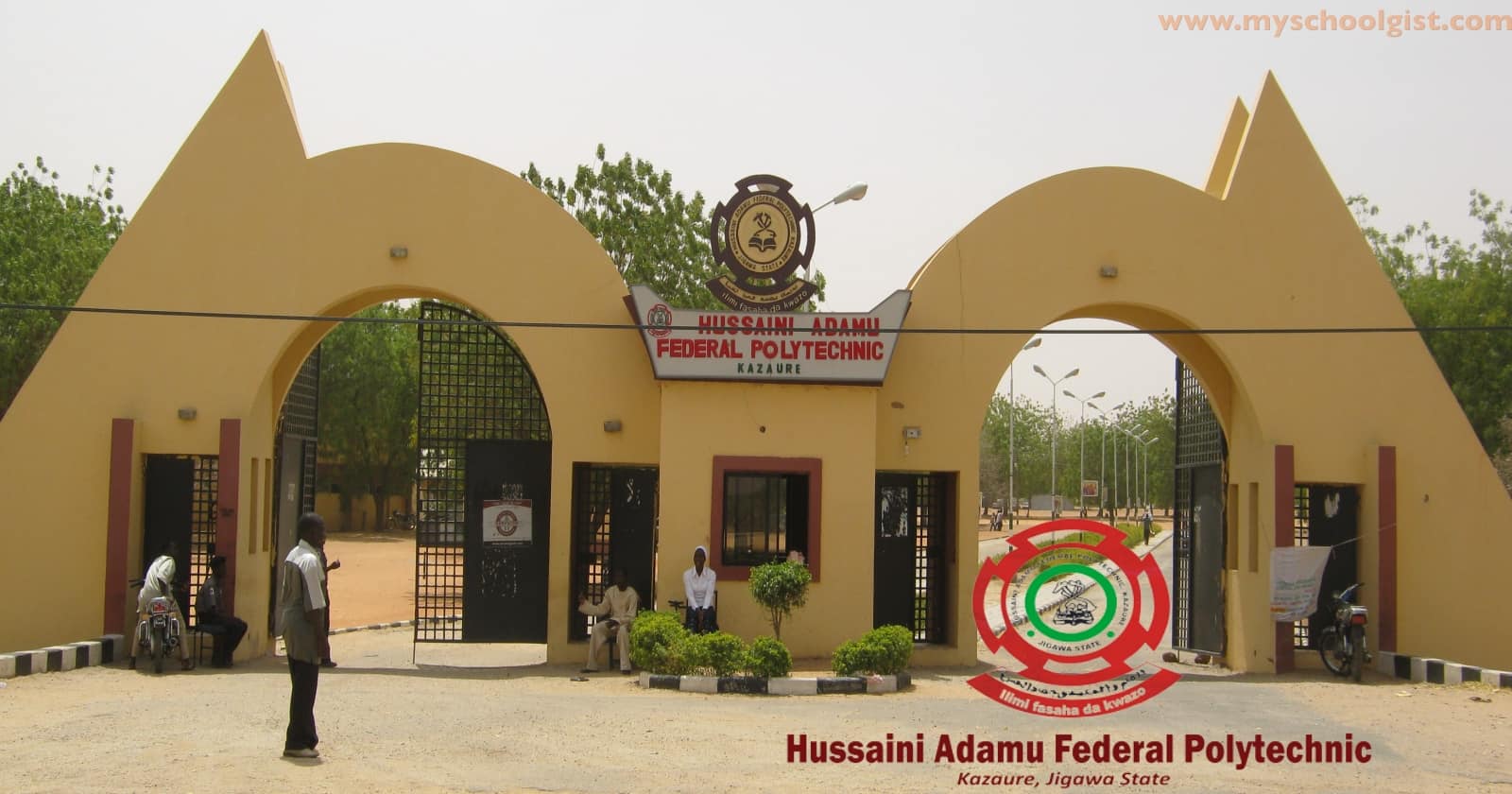 Embarking on the next stage of academic pursuit is a crucial juncture in a student's life. If you are considering Hussaini Adamu Federal Polytechnic (HAFEDPOLY), Kauzare, Jigawa State for your next educational phase, this guide provides detailed information about the application process for the 2023/2024 admission session.
Admission Criteria and Requirements
Who Can Apply?
Applications are invited from candidates who have met the following criteria:
First Choice Institution: Candidates who have chosen HAFEDPOLY as their first-choice institution in the 2023 UTME.
JAMB Cut-off Mark: Obtained a minimum JAMB cut-off mark of 100 points in the 2023 UTME.
O'Level Requirements: Must have 5 credits O'Level relevant to the course of choice at not more than two sittings. This includes SSCE, WAEC, NECO, and NABTEB results.
Upload Credentials: Candidates should upload their results to their JAMB portal for admission purposes.
For Other Candidates: If HAFEDPOLY was not your first choice, you can obtain a JAMB Green Card from the nearest JAMB Office and change to Hussaini Adamu Federal Polytechnic Kauzare as the new first choice.
Programmes Offered at HAFEDPOLY
HAFEDPOLY takes pride in offering a wide range of full NBTE accredited Programmes at both ND and HND levels. The courses available are diverse and cater to various fields of interest.
National Diploma (ND) Level Programmes
ND Polymer Technology
ND Computer Science
ND SLT in Physics with Electronics option, Chemistry and Environmental Biology
ND Statistics
ND Fashion Design and Clothing Technology
ND Computer Engineering
ND Electrical/Electronic Engineering
ND Civil Engineering
ND Mechatronics Engineering
ND Mechanical Engineering
ND Quantity Surveying
ND Estate Management
ND Architectural Engineering
ND Mass Communication
ND Library and Information Science
ND Fishery Technology
ND Agricultural Technology
ND Building Technology
ND Urban and Regional Planning
ND Business Administration
ND Banking and Finance
ND Hospitality Management
ND Public Administration
Skills and Entrepreneurship Training
Apart from regular courses, HAFEDPOLY also focuses on intensive training on skills and entrepreneurship. This is an integral part of the curriculum, nurturing students not just academically but also to become successful entrepreneurs and skilled professionals.
How to Apply?
The application process is straightforward. To apply, visit the HAFEDPOLY application portal.
For further enquiries and support, you can reach out to the following contact numbers:
08036360578
08023771055
08036921823
08037210419
0803816779
Conclusion
Hussaini Adamu Federal Polytechnic, with its diverse range of programmes and a strong emphasis on skills and entrepreneurship, offers a vibrant environment for students to grow and excel. If you align with the criteria and are interested in the courses offered, this is an opportunity not to be missed.
Investing in education at HAFEDPOLY could be the perfect step towards achieving your academic and professional goals. Apply today and be a part of this esteemed institution!