IMSU Post UTME Screening Schedule 2023/2024
Eager to kick-start your academic journey at the Imo State University (IMSU)? Have questions about when your department's post-UTME screening exercise will unfold? Wondering about the day-by-day breakdown for the 2023/2024 IMSU post-UTME? Peruse further to ascertain your examination date and be steps ahead in your preparation.
---
---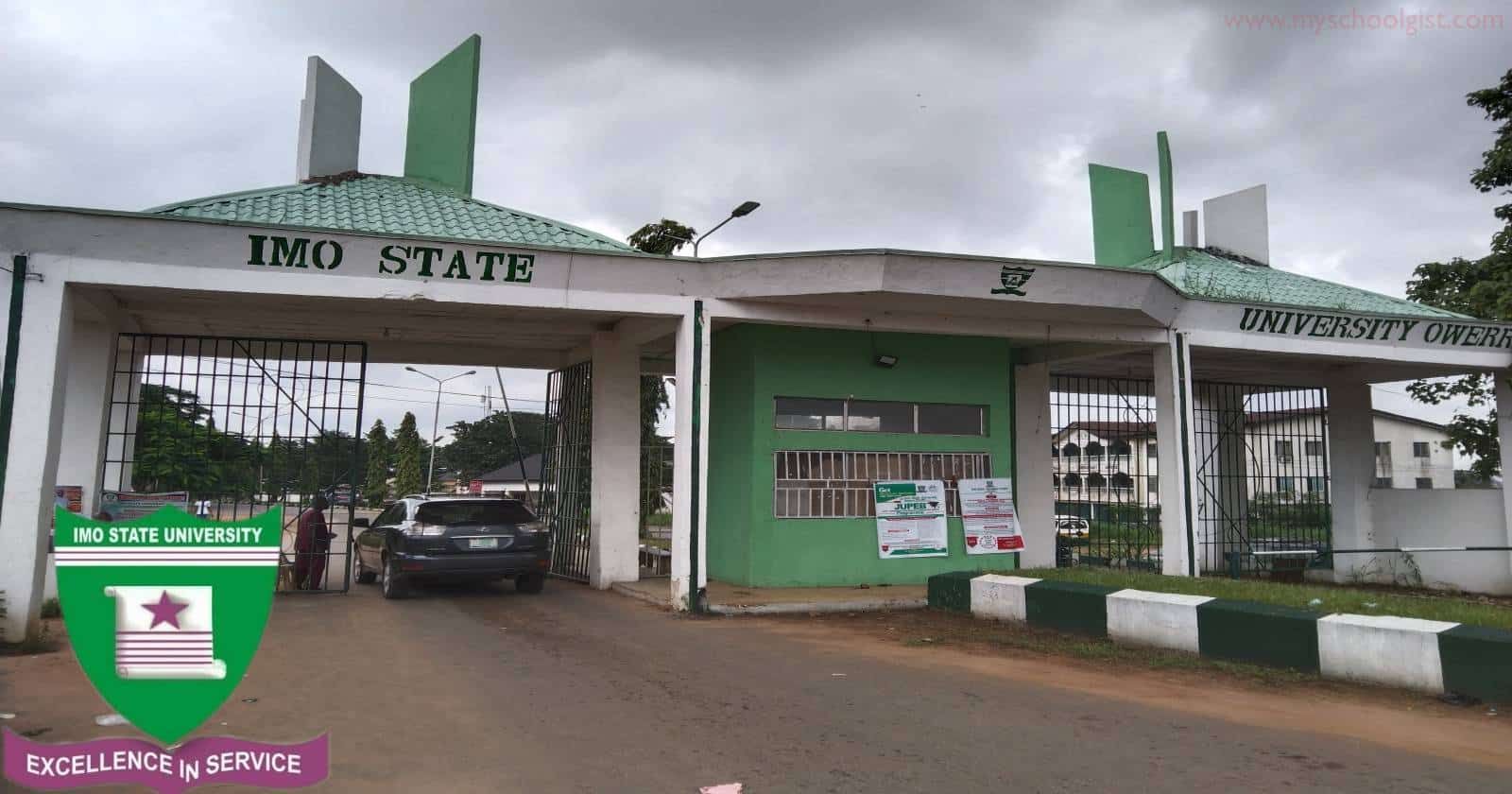 Attention students and aspirants of the Imo State University (IMSU)! The university's management has unveiled the timetable for the 2023/2024 academic session post-UTME screening exercise. For those aiming for admission, it's essential to familiarise yourselves with these critical dates.
| | |
| --- | --- |
| 🏛️ Institution | Imo State University (IMSU) |
| 📅 Exam Duration | Tuesday, 24th October, 2023 – Tuesday, 31st October, 2023 |
| 📚 First Day Subjects | EDU Christian Religious Studies, English & Literary Studies, Mass Communication, etc. |
| ⚖️ Guidelines | Exams start 8am daily. Attend only on your department's scheduled day |
| ✍️ Requirements | Post-UTME Acknowledgement Slip & Original JAMB Result (coloured print preferable) |
| 🗣️ Official Notification | Schedule for 2023/2024 Post-UTME exam by department |
| 🙌 Wishes | Success in the forthcoming Post-UTME examination |
| 📍 Location | Imo State University (IMSU) |
Key Timetable Insights for IMSU's Post-UTME Screening
IMSU's Post-UTME examinations for the 2023/2024 academic year will take place between Tuesday, 24th October, 2023, and Tuesday, 31st October, 2023. Here's a detailed breakdown by departments:
Day One: Tuesday, 24th October, 2023:
Edu Christian Religious Studies
Edu English
Edu French
Edu Government
Edu History
Edu Igbo
Edu Religious Studies
Education Administraadmin
English & Literary Studies
Fine & Applied Arts
French
History & Int'l Studies
Library & Information Science
Linguistics & Igbo
Mass Communication
Philosophy
Political Science
Psychology
Public Administration
Sociology
Theatre Art
Day Two: Wednesday, 25th October, 2023:
Day Three: Thursday, 26th October, 2023:
Accountancy
Banking & Finance
Economics
Edu Accountancy
Edu Economics
Edu Home Economics
Hospitality & Tourism Management
Insurance
Management
Marketing
Day Four: Friday, 27th October, 2023:
Agricultural Engineering
Agriculture
Building
Chemical Engineering
Civil Engineering
Computer Science
Edu Physics
Elect/Elect Engineering
Estate Management
Geography & Environmental Management
Industrial Physics
Land Surveying
Mathematics
Mechanical Engineering
Petroleum & Gas Engineering
Physics
Quantity Surveying
Statistics
Surveying & Geoinformatics
Urban & Regional Planning
Medical Lab Science
Day Five: Saturday, 28th October, 2023:
Day Six: Tuesday, 31st October, 2023:
Agricultural Economics
Animal Science & Fisheries
Biochemistry
Botany
Chemistry
Crop Science & Biotechnology
Edu Agriculture
Edu Biology
Edu Psychology
Guidance & Counseling
Food Science & Technology
Human Anatomy
Industrial Microbiology
Medicine & Surgery
Microbiology
Nutrition & Dietetics
Optometry
Physiology
Public Health
Zoology
Essential Examination Instructions
Timings: The examinations commence at 8 am daily and continue until all candidates have been assessed.
Departmental Attendance: It's vital to note that each day is department-specific. This means students are expected to sit their examinations strictly on their department's allocated day.
What You Must Bring Along
Ensure you're well-prepared and have the following essential documents:
In conclusion, securing a spot at IMSU is a commendable achievement, and the university extends its best wishes to all candidates. Here's to your success in the forthcoming Post-UTME examinations! For any further clarifications, don't hesitate to reach out to the university's admissions department.
RECOMMENDED: List of Schools Whose Post UTME Forms are Out.