Convocation: Information to FUD Graduands - 2017
---
Last Updated on
---
Federal University Dutse, FUD important information to all graduands as regards the coming convocation ceremony.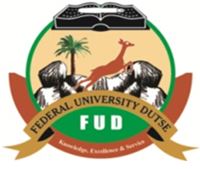 The management of the Federal University Dutse (FUD) have released some important notice to graduands  as regards collection of academic gown, alumni association registration  and some other  updates as regards the institution's forthcoming 2nd convocation ceremony.
See also: FUD 2nd Convocation Ceremony Programme of Events – 2017.
Information to Federal University Dutse Graduands
All graduands are expected to sign for and collect their academic gowns from the Academic Office:

Graduands are expected to pay N2000.00 at the Bursary for Academic gowns and N3000.00 for Alumni Association registration. Payment receipt should be presented at the Academic Office.
Please note that academic gowns must be returned not later than Monday 13th February, 2017 from 9:00 a.m. Failure to return the gowns and hoods by the prescribed date shall attract a fine of N2000.00 per day.

Graduands are requested to assemble at the Convocation square on Saturday, the 11th of February, 2017 between 7:00a.m. and 7:30a.m. They must be fully robed and on a queue according to their faculties.
No one, including graduands and their parents/guardians will be admitted into the venue after 9:30 a.m
Commercial Photographers/Video Operators are requested to register and obtain clearance for operation at the Students' Affairs Division.
All Graduating Students must wear the prescribed academic gowns. The Security Officer will strictly enforce the "No gown, No entry" policy.
No form of luggage or handbags will be allowed at the convocation square. Graduands are advised, without exception to comply with this information
All guests of the university (properly identified with their Invitation cards) are to be seated not later than 9:30a.m.
Three (3) parking lots have been provided for use at the Convocation Venue. Guests are to park their cars in areas Indicated in their Invitation cards.
Note: Graduands are not allowed to leave the convocation venue before the end of the ceremony. Graduands are strongly advised to comply with these arrangements.
MSG Team.