JAMB CBT Centres Approved for UTME Registration in Anambra State
---
Anambra State – Joint Admissions and Matriculation Board, JAMB CBT centres approved for the 2023 Unified Tertiary Matriculation Examination (UTME) registration in Anambra State.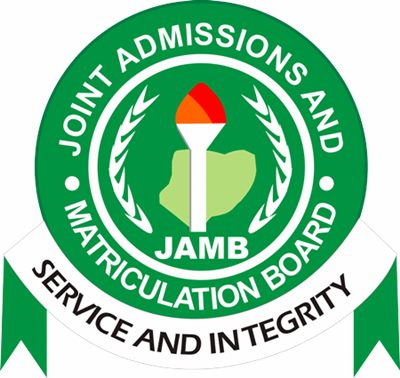 This is to inform all the candidates who wish to register for the 2023 UTME in Anambra State that below is the list of approved centres where they can carry out their registrations.
See also: 2023 JAMB Form: Registration Procedure & Guide and 2023 JAMB CBT Practice Software [Past Questions & Answers].
JAMB Registration Centres in Anambra State
Recommended: JAMB CBT Centres Approved for 2023 UTME Registration – Other States.
CENTRE NAME & ADDRESS
GRAFIL COMPUTERS LIMITED, GRAFIL HOUSE HIGH TENSION ROAD, OPPOSITE THRILLERS, AROMA, AWKA, ANAMBRA STATE
INTEGRAL DEVELOPMENT KONSULT, 18/20 ENUGU-ONITSHA EXPRESSWAY, WHITE HOUSE, AWKA, ANAMBRA STATE.
JAMB STATE OFFICE, AWKA , ANAMBRA STATE
CHUMET INSTITUTE LIMITED, NO. 270 OLD ONITSHA ROAD, OPPOSITE ANGLICAN GIRLS SECONDARY SCHOOL URUAGU NNEWI, ANAMBRA STATE
NKEMEFUNA FOUNDATION (THOMAS CHIDIOKA CENTRE FOR HUMAN DEVELOPMENT) MIKE AJEAGBO ROAD, NEAR SHEPHERD COUNTY HOME HOTEL OBOSI, ANAMBRA STATE.
FEDRAL POLYTECHNIC OKO AUDITORUM CENTRE III ANANMBRA STATE
FEDERAL POLYTECHNIC OKO AUDITORUM CENTRE IV ANAMBRA STATE
NWAFOR ORIZU COLLEGE OF EDUCATION NSUGBE, CBT CENTRE 3:3 JUNCTION,NSUGBE, ANAMBRA STATE
FEDERAL POLYTECHNIC OKO MASS COMMUNICATION CENTRE II ANAMBRA STATE
FEDERAL POLYTECHNIC OKO MASS COMMUNICATION CENTRE I ANAMBRA STATE
NNAMDI AZIKIWE UNIVERSITY AWKA DIGITAL LIBRARY CENTRE I, INSIDE PROF FESTUS AGHAGBO DIGITAL LIBRARY, ANAMBRA STATE
NNAMDI AZIKIWE UNIVERSITY AWKA DIGITAL LIBRARY CENTRE II, INSIDE PROF FESTUS AGHAGBO DIGITAL LIBRARY, ANAMBRA STATE
AFRITECH CBT CENTER, No 65/67 Ukpor Road, Through Larcel Junction, Beside Lippo Water or Behind Cento
NWAFOR ORIZU COLLEGE OF EDUCATION NSUGBE E - LIBRARY, CENTRE 2, 3:3 JUNCTION,NSUGBE, ANAMBRA STATE
FEDERAL COLLEGE OF EDUCATION (TECHNICAL) UMUNZE -MAIN CAMPUS CENTRE I,UMUNZE, ANAMBRA STATE
LADY HANNAH CBT CENTRE, ST. JAMES ANGLICAN CHURCH OPPOSITE ABS TELEVISION STATION, ORAIFITE STREET, AWADA,ONITSHA, ANAMBRA STATE
BISHOP EVANS IBEAGHA JUNIORATE CBT CENTRE I, KM9 BEHINDE DE-BASE FILLING STATION OBA-NNEWI, ONITSHA NEW-ROAD, ANAMBRA STATE
ALPHABASE INTEGRATED TECHNOLOGIES UMUDUNU CIVIC HALL, UMUDUNU VILLAGE AWKA-ETITI, IDEMILI SOUTH LGA, ANAMBRA STATE
FEDERAL COLLEGE OF EDUCATION (TECHNICAL) UMUNZE -MAIN CAMPUS CENTRE III, ANAMBRA STATE
MAYRAYS DIGITAL PLUS, MAYRAYS SCHOOLS ICT CENTRE, HOUSING ESTATE, FEGGE ONITSHA, ANAMBRA STATE
FEDERAL COLLEGE OF EDUCATION (TECHNICAL) UMUNZE -MAIN CAMPUS CENTRE II, ANAMBRA STATE
ST ANTHONY OF PADUA ICT HUB BESIDE FIDER PILLAR EKWULUOBIA, AWKA RD NANKA, ANAMBRA STATE
ANPLUS INTERGRATED SERVICES, AFOR MARKET BYPASS, AGULU - NNEWI ROAD, ADAZI - NNUKWU, ANAMBRA STATE
HENRY ICT INSTITUTE, 28 ADAKWA STREET ABUBOR NNEWICHI NNEWI, ANAMBRA STATE
KACHUKWURU VENTURES STAFF DEVELOPMENT CENTRE AWKA, BEHING GOVERNMENT HOUSE, ANAMBRA STATE
ST. JOHN OF GOD ICT HUB, BESIDE ST. PATRICK'S CATHOLIC CATHEDRAL AWKA, ANAMBRA STATE
CHRIST DE KING I.C.T CENTRE, ADJACENT CHRIST THE KING PARISH, OGUTA ROAD, ONITSHA
GREENTREE FREEDOM ACADEMY ICT HUB #10212 ST. JOSEPH CENTRAL SCHOOL IHIALA
HOLY ROSARY VOCATION AND INNOVATIVE INSTITUTE, IGBOUKWU BESIDE ST. PETER'S ANGLICAN CHURCH OBIUNO, ALONG IGBOUKWU-EKWULUMMIRI ROAD
NOBLE LIGHT GOLD, NEAR JASPINO HOTELS, BY RING ROAD, ENUGWU-UKWU
EVERGREEN I.C.T LIMITED, WASHINGTON MEMORIAL SECONDARY SCHOOL, OPPOSITE G-TIME FILLING STATION BY AWKA ROAD
COMMUNITY FOSTER ICT CENTRE, 3 ONOJOBOLI STREET BY MODEBE SECONDARY SCHOOL, ONITSHA
INFOTECH IT LTD, OGATULENYI DRIVE, ATANI
INFOTECH IT LIMITED, CENTRE 2, 9 OGATULENYI DRIVE, ATANI
TAGGED: Joint Admissions and Matriculation Board (JAMB) | www.jamb.gov.ng