JAMB CBT Centres Approved for UTME Registration in Abia State
JAMB CBT Centres Approved for UTME Registration in Abia State
Abia State – Joint Admissions and Matriculation Board, JAMB CBT centres approved for the 2022 Unified Tertiary Matriculation Examination (UTME) registration in Abia State.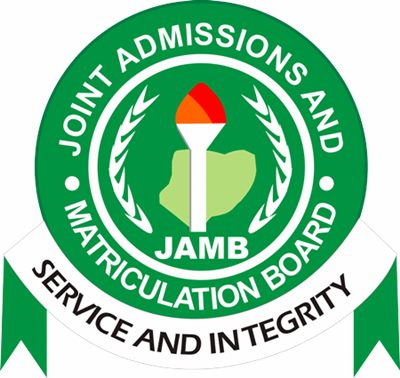 This is to inform all the candidates who wish to register for the 2022 UTME in Abia State that below are the list of approved centres where they can carry out their registrations.
See also: 2022 JAMB Form: Registration Procedure & Guide and 2022 JAMB CBT Practice Software [Past Questions & Answers].
JAMB Registration Centres in Abia State
Recommended: JAMB CBT Centres Approved for 2022 UTME Registration – Other States.
AMABLE NIGERIA LIMITED, NO 3 OLD TIMBER ROAD, UMUAHIA, ABIA STATE
BENJYN INTERNATIONAL ACADEMY, PLOT BENJYN AVENUE AMAORJI-UKWU, OBINGWA L.G.A ABIA STATE
COVENANT POLYTECHNIC CENTRE 1, NO 321, ABA-OWERRI ROAD, ABA, ABIA STATE
COVENANT POLYTECHNIC CENTRE 2, OWERRINTA,OPP NAVAL BASE, ABA, ABIA STATE
EDWARD AND MERCY NWOKOCHA CBT ICT SERVICES LTD, MBATO SECONDARY SCHOOL UMUNGALAGU EZIAMA NVOSI, ISIALA NGWA SOUTH LGA, ABIA STATE
FREEDOM WORLD ACADEMY INT'L 12 OKPU-UMOBO STREET, OSISIOMA, ABA, ABIA STATE.
HAVARD WILSON COLLEGE OF EDUCATION, 40-50 UMUIMO ROAD BY ABA-OWERRI ROAD, ABA, ABIA STATE
IHECHUKWU MADUBUIKE INSTITUTE OF TECHNOLOGY, NKWOAGU-AMUDA, ISUOCHI, NEAR UMUNNEOCHI LGA HEADQUARTERS, UMUNNEOCHI, ABIA STATE
JAMB PROFESSIONAL TEST CENTRE (PTC),JAMB STATE OFFICE, NEAR UBAKALA JUNCTION, PORT HARCOURT/ENUGU EXPRESS WAY,UMUAHIA, ABIA STATE
MATER MISERICORDIAE HUMAN EMPOWERMENT COMPUTER SCHOOL, 4B OBOHIA RD, ABA, ABIA STATE
MICHAEL OKPARA UNIVERSITY OF AGRICULTURE, E-TEST CENTRE, UMUDIKE, ABIA STATE
NATIONAL COMPREHENSIVE SECONDARY SCHOOL, UMUOKEA, 1 OJI AVENUE,OFF 3 GLASS INDUSTRY RD NEAR 7-UP PLANT, OBINGWA, ABA, ABIA STATE
RIGHT PATH ACADEMY, NO 17 DAN NWAGURU STREET LIBERTY ESTATE OFF OKPU-UMUOBO, OKEA-GZI, ABA, ABIA STATE
ST. ANTHONY COMPREHENSIVE SECONDARY SCHOOL, 83B OMUMA RD, OFF AMA-OGBONNA, ABA, ABIA STATE
XYZ TECHNOLOGIES, NEW SECRETATIAT, BESIDE UCDA BUILDING, OFF ASUBEB JUNCTION,UMUAHIA, ABIA STATE
UNIQUE FOUNDATION ICT HUB, OBANYE BY ANIONWE STREET, CLOSE TO CENTRAL SCHOOL, ODOAKPU, ONITSHA, ANAMBRA STATE
URBAN ICT CENTRE, URBAN GIRLS SECONDARY SCHOOL, FEGGE ONITSHA, ANAMBRA STATE