KASU Institute of Health Science Admission Form 2023/2024
Are you poised to embark on a rewarding journey in health sciences and technology, seeking opportunities that blend innovation with learning? Discover the exciting programmes offered by Shehu Idris Institute of Health Sciences and Technology, Kaduna State University, Makarfi Campus, as they open applications for the 2023/2024 academic session, providing diverse courses tailored to mould the healthcare leaders of tomorrow.
---
---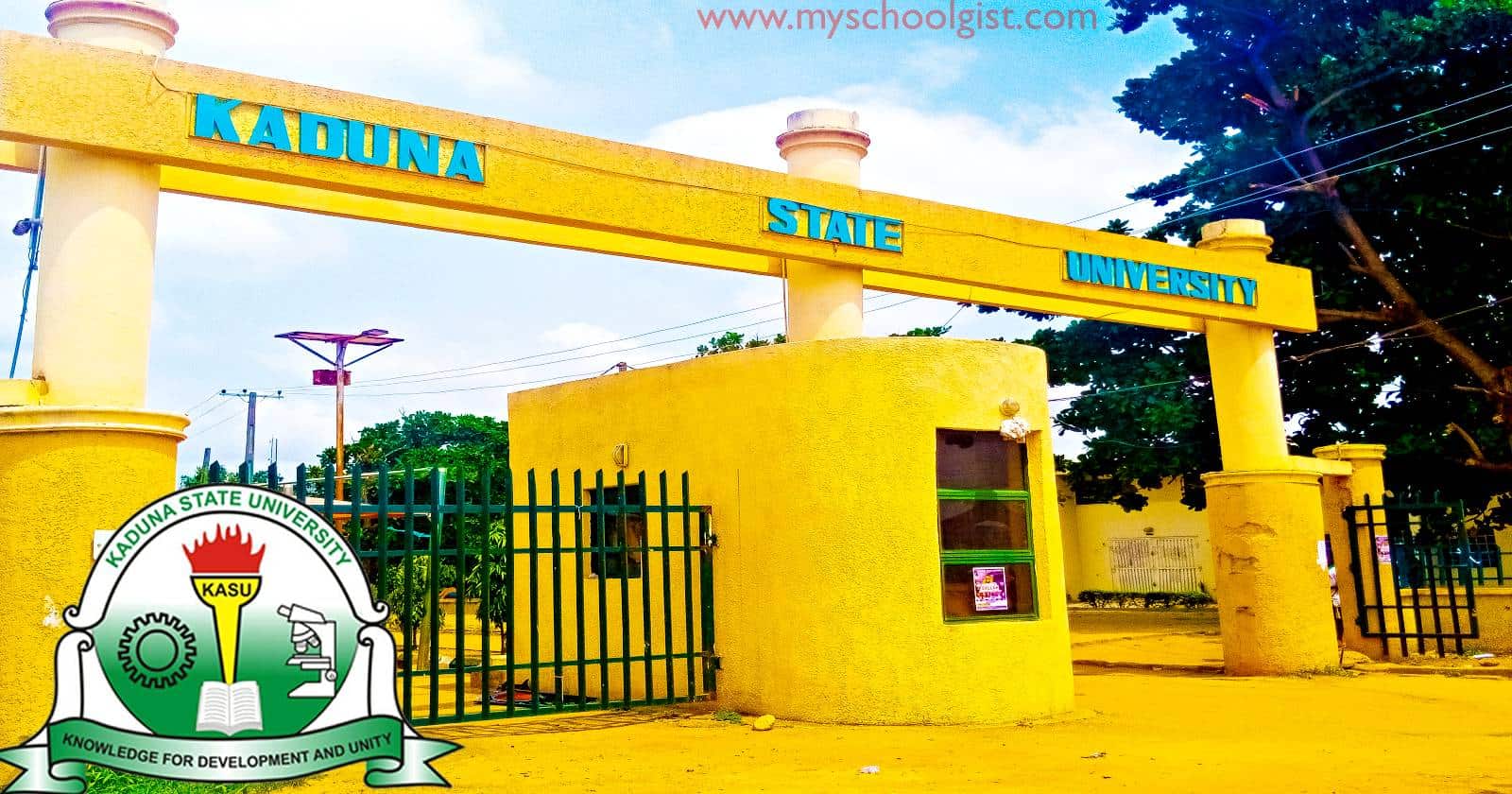 Shehu Idris Institute of Health Sciences and Technology (SIIHST), operating under Kaduna State University at the Makarfi Campus, takes immense pleasure in announcing the commencement of the online application process for the academic session of 2023/2024. This opportunity is extended to all aspiring candidates and the widespread public who harbour an interest in escalating their educational qualifications in the field of health sciences.
🎓

Applications Open

For 2023/2024 at SIIHST, KASU
🕒

Deadline

13th October, 2023 by 12:00 Midnight
📚

Departments

Multiple including Dental, Nutrition, etc.
📝

Courses Offered

HND, National Diploma, and Diploma
🌐

Application Portal

forms.kasu.edu.ng
💰

Application Fee

N5,000.00
📄

Requirements

5 O level passes including Math & English
🖱️

How to Apply

Sign up, login, select form & proceed with payment
Key Information
Application Deadline:

Friday 13th October, 2023 by 12:00 Midnight

Application Fee:

N5,000.00

Application Portal:

KASU Forms Portal
Departments & Programmes
SIIHST offers a multitude of programmes under various specialised departments, designed to mould the students into professionals equipped with profound knowledge and expertise.
Department of Community Health
Higher National Diploma Community Health
National Diploma in Community Health
Diploma in Community Health
Certificate in Community Health
Department of Prosthetics and Orthotics Technology
National Diploma in Prosthetics & Orthotics Technology
National Diploma in Orthopaedic Cast Technology
Department of Dental Therapy
Higher National Diploma in Dental Therapy
National Diploma in Dental Therapy
Department of Dental Technology
Higher National Diploma in Dental Technology
National Diploma in Dental Technology
And numerous more departments and programmes concentrating on various fields in health sciences and technology, enabling a diversified choice for the potential candidates.
Eligibility Criteria
Prospective applicants should ensure that they meet the stipulated eligibility criteria which include a minimum of five O level relevant passes, in crucial subjects including Mathematics and English. These must be obtained at credit level in Senior Secondary School Certificate Examination WAEC or NECO in not more than two sittings.
Specific requirements for certain courses and detailed information regarding eligibility for all programmes are outlined meticulously, ensuring clarity and comprehensive understanding for the applicants.
Application Procedure
Interested candidates aspiring to be a part of SIIHST are required to navigate to the official application portal and adhere to the step-by-step guidelines provided, enabling a seamless application process.
Select the desired form and sign up for an account.
Obtain login details via the registered email.
Login using the acquired details and progress with the application.
Proceed with payment after successfully filling out the form.
Print the form and acknowledgement slip after the successful completion of the application.
A Gateway to Specialised Knowledge
The Shehu Idris Institute of Health Sciences and Technology stands as a monumental institution rendering exemplary education in health sciences. It offers a diverse range of programmes catering to the ever-evolving needs of the healthcare sector. By furnishing this plethora of opportunities, SIIHST is nurturing the young minds of today to become the healthcare pioneers of tomorrow.
Final Thoughts
To all the young scholars poised to step into the diverse realms of health sciences, this is a golden opportunity to embellish your academic journey. So, delve into the enriching educational experience SIIHST promises and steer your future towards unparalleled success in the healthcare domain.
If you have more queries or need additional information, do not hesitate to visit KASU Forms Portal for comprehensive insights and detailed guidelines.