Kwara State University (KWASU) Publishes Necessary Hints for Mobilization of Graduating Students
Kwara State University (KWASU) management has published necessary hints for mobilization of  2019/2020 graduating students.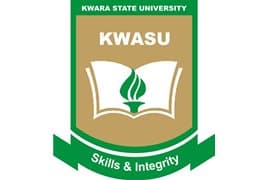 This is to inform all graduating students of KWASU 2019/2020 Session to present the following documents for collection of Mobilization form from the Student's Affairs Office   
NECESSARY HINTS FOR MOBILIZATION OF GRADUATING STUDENTS 
Hostel payment slip 
Hostel exemption form 
Hostel exemption payment slip 
University ID card 
MLS/COMMUNITY/PUBLIC HEALTH students should present evidence of registration with their National Coordinating Council 
The graduating students are also to note the following: 
Confirm your name on the JAMB Matriculation list at JAMB website. 
Make sure you fill your mobilization forms with names which appear on your O/level results (WAEC, NECO and NABTEB), JAMB RESULTS and JAMB ADMISSION LETTER. 
All other data like Date of Birth; LGA; Sex; State; and Class of Degree must be accurate  
NYSC would no longer accept abbreviation of names on the Mobilization list so, DO NOT  abbreviate your name 
 In line with the NYSC directives, you are advised to obtain your National Identification Number (NIN) before graduation as it is a requirement for the NYSC online registration. 
Female graduating students are advised to desist from painting of 'LELE (HENNA)' on perm/hand to avoid inability to have a successful thumb-printing at NYSC Orientation Camps which could hinder camp registration.  
All graduates who had neither served nor collected NYSC Exemption Certificate/Exclusion Letter should come for collection of Mobilisation form for processing of issuance of necessary document to them by NYSC. 
Share This Post

: If you think this post can be helpful to somebody else, please share it using the buttons below!
Follow

Us

More Posts From ›› www.kwasu.edu.ng | Kwara State University : KWASU