LASU Launches Self-Service Module for the Generation of Transcripts and Notification of Results
Lagos State University (LASU) has launched a self-service module for the generation of transcripts and notification of results for students and graduates.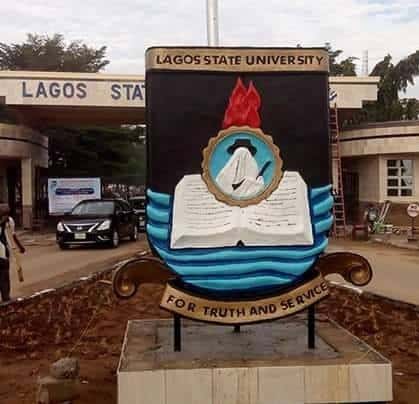 Lagos State University (LASU) students and graduates can now self-generate their transcript and Notification of Results online, realtime, thanks to a self-service module.
The service module is the result of an internal collaboration between the university's Directorate of ICT and Exams and Records Division.
The action is intended to eliminate the delay in processing notification of results and student transcripts.
It is also an important step by the administration led by Prof. Ibiyemi Olatunji-Bello, mni to guarantee that delays in the issuance of Transcripts become a thing of the past at the university.
Students and graduates who may choose to generate a copy of their academic transcript in real time will have zero waiting time.
Students or graduates who wish to get a student copy of their transcript must comply with the following requirements:
Visit www.lasu.edu.ng
Select the "STUDENT" tab.
Next, select the "Transcript Self Module" option.
The student must then make payment, submit details, and generate a transcript on the spot.
The platform is also directly accessible via: https://community.lidc.lasu.edu.ng/records/
Only University graduates who have been certified on the online platform for graduating students' clearance will be able to generate their own transcripts.
In a similar spirit, University graduates will now be able to generate their own Notification of Results online. Among other benefits, this will eliminate delays in the arrival of mobilised students at NYSC orientation camps.
Students and Applicants can use the platform by providing valid Matriculation Numbers and selecting the programme category (Full-time, External System, or Applicants with an entry year prior to 2001/2002).
Students without a CGPA cannot apply for or print a Student Copy of Academic Transcript.
Share This Post

: If you think this post can be helpful to somebody else, please share it using the buttons below!
Follow

Us

More Posts From ›› www.lasu.edu.ng | Lagos State University : LASU