NAUB Maiden Convocation & Chancellor's Installation 2023
Are you among the proud graduands of the Nigerian Army University Biu (NAUB)? Have you been eagerly awaiting details about the maiden convocation and the installation of the Chancellor? What could this momentous occasion signify for the university and its students? The time has come, and this official notice promises to address these questions and more.
---
---
On behalf of the University Council, Senate, Management, Staff, and Students, the Vice-Chancellor, Prof. Kyari Mohammed, extends an invitation to the general public to witness the momentous occasion of the institution's maiden convocation ceremony.
| | |
| --- | --- |
| 📅 Date | 28th October, 2023 |
| 🕘 Time | Assemble at 8:00am, Ceremony at 9:00am |
| 🏟️ Venue | NAUB Sports Pavilion |
| 👑 Special Guest | HRM Felix Mujakperuo, Major General (Rtd), Orodje of Okpe Kingdom |
| 🎓 Degree Conferment | First Degrees and Honorary Degrees |
| 🎉 Pre-Convocation Event | Procession Rehearsal on 24th October, 2023 at Biu Summit Hall |
| 🎓 Gown Collection | From 24th October, 2023 at Academic Affairs Division |
| 📜 Certificate Collection | Pay fee from 24th October, 2023 via remita.net |
Event Details
Date: 28th October, 2023
Location: NAUB Sports Pavilion
Time: 9:00 am (BST)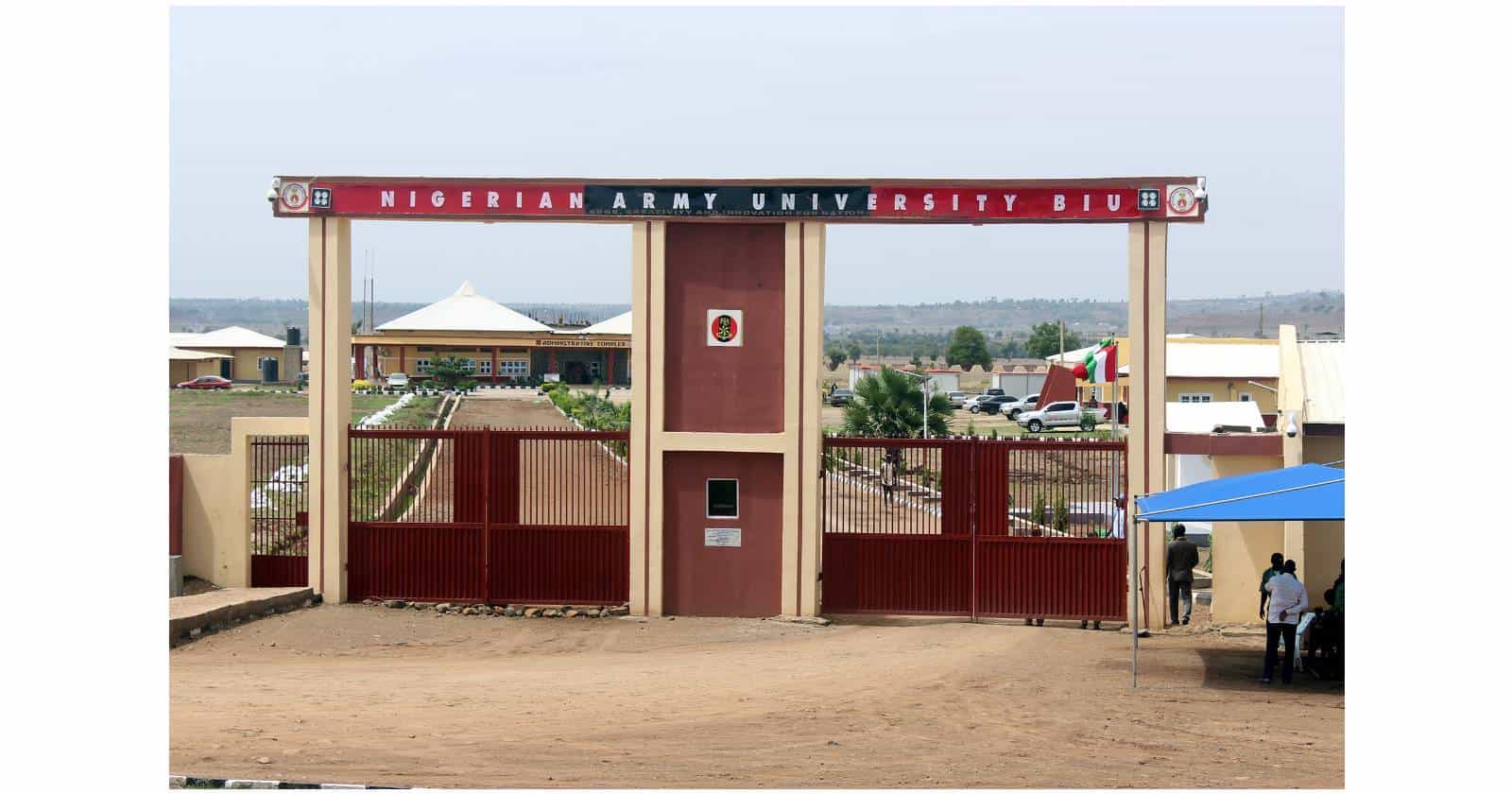 This special day also marks the institution's fifth foundation anniversary and the formal installation of our first Chancellor, His Royal Majesty Felix Mujakperuo, CFR mni, Major General (Rtd), the Orodje of Okpe Kingdom. During this ceremony, deserving students will be awarded their first degrees, and honorary degrees will be conferred upon notable individuals.
Important Information for Graduands
All graduands should be informed that:
The Maiden Convocation Ceremony is set for Saturday, 28th October, 2023. It's a day for the conferment of first degrees and the awarding of prizes.
As a mark of respect and protocol, graduands are kindly requested to gather in front of the NAUB Sports Pavilion by 8:00 am for the commencement of the procession.
We urge all graduands to visit the University prior to the convocation date. This will facilitate the completion of any final administrative clearances and participation in pre-convocation activities.
Hostel arrangements have been made by the University for graduands requiring accommodation.
Pre-Convocation Activities:
1. Procession Rehearsal:
Date:

Tuesday 24th October, 2023

Location:

Biu Summit Hall

Time:

4:00 pm (BST)
All graduands are encouraged to attend the rehearsal to guarantee a seamless event.
2. Academic Gown Collection:
Graduands can obtain their academic gowns from the Academic Affairs Division. A nominal fee of One Thousand Naira (N1,000) should be paid at the Bursary Department. Collection starts from Tuesday, 24th October, 2023. It's imperative for attending graduands to partake in the academic procession and adorn the official academic gown.
3. Certificate Collection:
A certificate collection fee of Ten Thousand Naira (N10,000) is applicable. Payments should be made via remita.net starting from Tuesday, 24th October, 2023. Verification of these payments will be done at the Bursary Department. Receipts of payment will be necessary for the collection of certificates, which will be available immediately post-convocation.
To potential students and stakeholders, NAUB continues to uphold its commitment to academic excellence and fostering a conducive environment for holistic student development. This convocation stands as a testament to our dedication to nurturing the next generation of thought leaders and innovators.