2014 NECO June/July Specimens for Physics Practical
---
Last updated on by Olusegun Fapohunda
---
We present all the science students that would be attempting the 2014/2015 National Examinations Council (NECO) SSCE June/July the specimens for physics practical to aid their studying.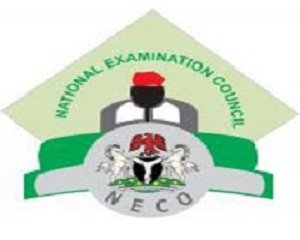 Specimens for Physics Practical – NECO
(A) GENERAL APPARATUS
-Mathematical tables
-Graph tables
-Geometrical instruments
(B) SPECIFIC APPARATUS:
QUESTION 1
-Metre rule
-Masss of 50g labelled M and attached firmly on the 95cm mark of the provided Metre rule
-G clamp
-Stop watch/clock
QUESTION 2
-Converging lens
-Plane mirror
-Ray box
-Metre rule
-lens holder
QUESTION 3
-1 plug key
-Ammeter. (0 -1A)
-2 ohm standard resistor labelled X
-Potentiometer
-Jockey
-8 connecting wires
-2V accumulator/2 dry cells of e.m.f 1.5V each
Check:
Got any likely question pertaining to 2014 NECO June/July Physics practical? Don't hesitate to share it with others via the comment box below.
Note: We publish this to help you with your preparation for the exam. We don't encourage examination malpractice, we encourage all candidates to prepare for the exam and stop searching for expos. Most expos providers are scam, they siphon your money and at the same time you're working towards poor results.
Ace Your Exams: Join Our Online Classes For JAMB, WAEC, NECO & NABTEB Candidates