NUC Approves 14 Additional Programmes for Umaru Musa Yar'adua University (UMYU)
The National Universities Commission (NUC) has approved fourteen (14) new undergraduate programmes for Umaru Musa Yar'adua University (UMYU).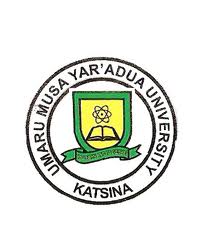 Umaru Musa Yar'adua University (UMYU) has been granted approval by the National Universities Commission (NUC)  to commence 14 new programmes in addition to the programmes currently running in the University.
This was contained in a letter addressed to the Vice-Chancellor of the university by the NUC.
The content of the letter reads, "the  Vice-Chancellor is please invited to recall that a resource verification visit was carried out by panels of experts to some proposed academic programmes in Umaru Musa Var'adua University, Katsina with a view to assessing the human and material resources available for their establishment.
I am directed to inform the Vice-Chancellor that the Executive Secretary has considered and approved the establishment of the full-time mode of the following undergraduate programmes, to be run in the Main Campus of the University with effect from the 2021/2022 academic session:
MBBS. Medicine and Surgery Management
B. Forestry and Wildlife
B.Ed. Integrated Science
B.Sc. Meteorology
B.Agric. Agricultural Science
B.Ed. Business Studies Education
B.Sc. Environmental Management
B.Sc. International Relations
B.Ed. Primary Education Studies
B.Sc. Fisheries and Aquaculture
B.Sc. Local Government and Development Studies
B.Ed. Early Childhood Education
B.Sc. (Ed) Computer Sciatice Education
B.Ed. Special Education
I am to add that the approval does not cover the part-time mode of delivery of the programmes. The programmes shall bear only the approved titles and nomenclatures and any change will require the approval of the Commission. The University is enjoined to provide adequate human and material resources for the development and growth of the approved programmes."
Share This Post

: If you think this post can be helpful to somebody else, please share it using the buttons below!
Follow

Us

More Posts From ›› www.nuc.edu.ng | National Universities Commission : NUC, www.umyu.edu.ng | Umaru Musa Yar'Adua University : UMYU