Federal Poly Oko Notice to Ufuma Campus Hostel Applicants
---
Last Updated on
---
Federal Polytechnic Oko, OkoPoly notice to all applicants (both male and female) for Ufuma Campus hostel.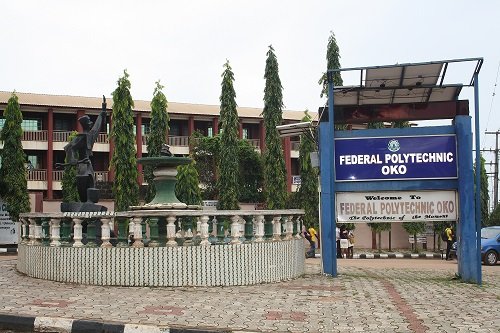 This is to inform all students applying for hostel accommodation at Ufuma Campus, that the Rector has approved 50% reduction in their hostel fee. This is to assist the students who sometimes have to transport themselves to the Main Campus for various academic activities.
As a result, the hostel fee for Ufuma Campus alone is now ten thousand naira (N10,000.). Shortlisted students should therefore obtain a draft of (N10,000.) from the bank before proceeding to the bursary unit for receipt. Those who have paid more before now should come to Students' Affairs Unit with their receipt.
We want to encourage our students, both male and female to take advantage of this good gesture to obtain accommodation at Ufuma Campus. Even if your lectures are at the Main Campus, you can still live there and still benefit. Both male and female hostels are well renovated. The water and light are relatively in constant supply. The SUG has also provided a coaster bus for easy transportation to and fro the Main Campus at a subsidized price.
TAGGED: federalpolyoko.edu.ng | Federal Polytechnic Oko : OKOPOLY