SLU Cut Off Marks For 2023/2024 Admission Exercise
Sule Lamido University Admission 2023/2024: Unveiling Cut-Off Marks Across Faculties.
What does it take to secure a seat at Sule Lamido University (SLU), a state-owned public university in Nigeria? With its recently released cut-off marks for the 2023/2024 academic session, aspiring students can now have a clearer roadmap for their academic ambitions at SLU.
---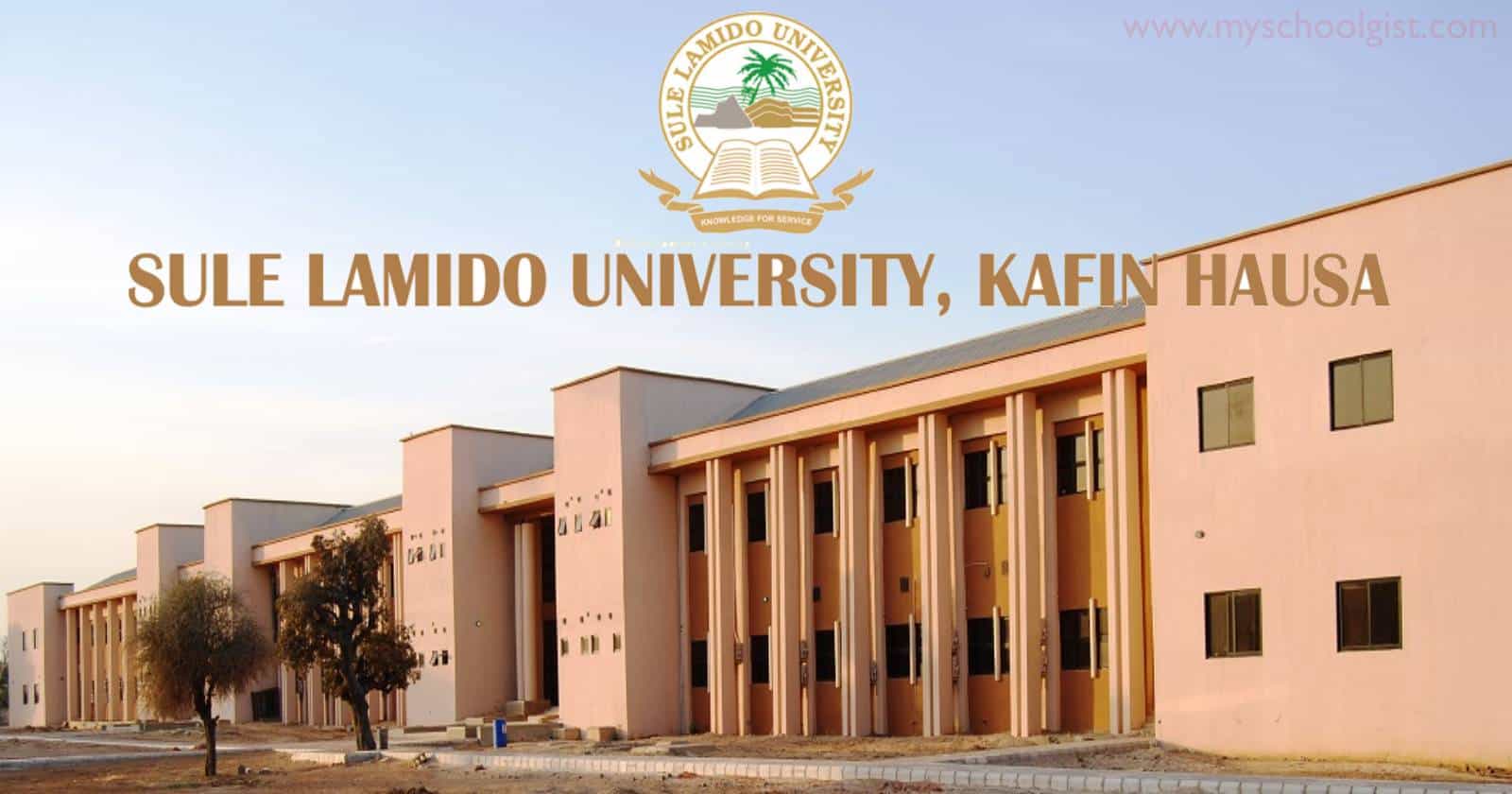 Sule Lamido University (SLU) is a reputable, state-owned institution of higher learning, prominently located in Kafin Hausa, Jigawa State, Nigeria. The University gained its accreditation from the Nigerian Universities Commission (NUC) on the 17th of July, 2013. It holds the distinction of being the 39th state-owned university, and it occupies the 129th position in the overarching Nigerian University System (NUS).
| | |
| --- | --- |
| 🏫 Institution | Sule Lamido University, a state-owned public university in Kafin Hausa, Jigawa State, Nigeria. |
| 🗓 Year | The cut-off marks apply for the 2023/2024 academic session. |
| 🎯 Cut-off | Minimum cut-off mark is 140. |
| 🧪 Sciences | B.Sc. courses include Biology, Chemistry, Computer Science, and more. |
| 📚 Humanities | B.A. courses in languages and social sciences like Arabic, English, History, etc. |
| 💻 Computing | B.Sc. in fields like Computer Science, Cyber Security, Information Technology, etc. |
| 🌿 Agriculture | Includes courses like B. Agriculture in various specialisations like Animal Science. |
| 📈 Management | Courses such as B.Sc. in Accounting, Business Management, and Economics are offered. |
SLU Cut-Off Marks: The Minimum Requirement for Consideration
The Baseline Cut-Off for Admission
The University administration has officially declared that the minimum cut-off mark for admission into SLU is 140. This represents the lowest Unified Tertiary Matriculation Examination (UTME) score that an applicant must attain to be considered for admission.
SEE ALSO: Cut-off Marks for Other Universities, Polytechnics and Colleges.
Cut-Off Marks per Faculty and Programme: The Detailed Breakdown
Faculty of Agriculture and Natural Resource Management
B. Agriculture: 150

Animal Science: 150
Crop Science: 150
Soil Science: 150
Faculty of Computing and Information Technology
B.Sc. Computer Science: 170

Cyber Security: 160
Information Technology: 160
Software Engineering: 160
Faculty of Education
B.A. (Ed.) Arabic: 150

English: 170
Hausa: 160
History: 140
Islamic Studies: 160
Library and Information Science: 160
B.Sc. (Ed.) Biology: 170
Chemistry: 160
Computer Science: 150
Mathematics: 140
Physics: 140
Faculty of Humanities
B.A. Arabic: 170

English: 160
Hausa: 160
History: 150
Islamic Studies: 170
Faculty of Natural and Applied Sciences
B.Sc. Biology: 170

Chemistry: 160
Mathematics: 140
Physics: 140
Faculty of Social and Management Sciences
B.Sc. Accounting: 160

Business Management: 160
Economics: 170
Geography: 160
Political Science: 160
Sociology: 160
---
By providing prospective students with this comprehensive guide on the requisite UTME cut-off marks for each academic programme within its faculties, Sule Lamido University facilitates a more informed and targeted application process. This crucial information serves as a reliable indicator for students who aspire to secure a position in the university's highly competitive environment. Therefore, applicants are strongly encouraged to familiarise themselves with these cut-off marks to gauge their likelihood of gaining admission for the 2023/2024 academic year.
SEE ALSO: How to Apply for SLU post UTME.