SLU Post UTME/DE Screening From 2023/2024
How does one go about navigating the complex maze of university admissions? For candidates with eyes set on Sule Lamido University (SLU) for the 2023/2024 Academic Session, the guidelines for Post-UTME and Direct Entry screenings have been meticulously detailed.
---
---
Latest Update: Reopening of SLU UTME/DE Admission Application Portal
This is to communicate the Vice-Chancellor's authorisation for the reopening of the admission screening and application portal from midnight on Sunday, 15th October 2023 until 22nd October 2023 (1 week). This will be the final extension. Applicants with pending submissions are kindly requested to use this period to finalise their applications.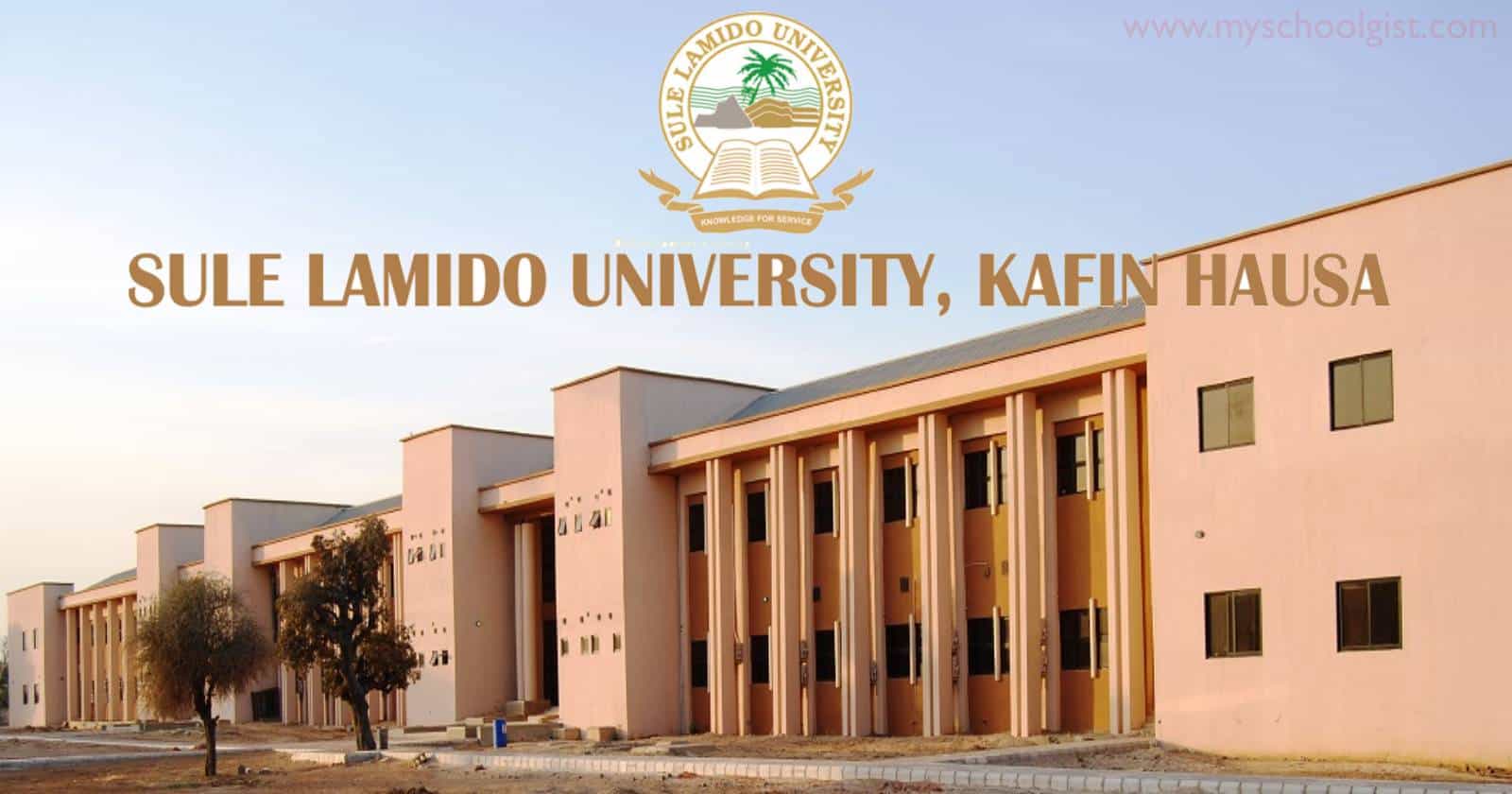 Sule Lamido University (SLU) in Kafin Hausa is eagerly inviting all candidates who selected the institution as their First Choice in pursuit of higher education for the 2023/2024 Academic Session. This invitation also extends to Direct Entry aspirants who regard SLU as their primary institution of choice.
| | |
| --- | --- |
| 📣 Announcement | Invitation for Post-UTME/Direct Entry Screening for 2023/2024 Academic Session at SLU. |
| 🗓 Dates | Registration starts on 11th September 2023 and ends on 24th September 2023. |
| 👤 Eligibility | UTME candidates need a minimum of 5 credits in SSCE. Direct Entry candidates require specific qualifications. |
| 🎓 Programmes | Wide range of programmes offered in fields like Agriculture, Computing, Education, Humanities, and Sciences. |
| 💡 How to Apply | Online registration is required through the official SLU website. |
| 💳 Fees | A fee of ₦2,000 (excluding REMITA charges) is required for the screening. |
| 📄 Required Docs | Acknowledgement Slip, UTME/DE Slip, SSCE Statements, Birth Certificate, etc. |
| ❗ Important | Failure to register within the stipulated period disqualifies candidates from the 2023/2024 admission. |
Eligibility Criteria for SLU's Post UTME & Direct Entry Candidates
For UTME Candidates:
Achieve a pass in a minimum of 5 pertinent subjects at the credit level in the Senior Secondary School Certificate Examination (SSCE) or its equivalent.
These subjects should be completed in a maximum of two sittings, with

English Language

and

Mathematics

being compulsory.
For Direct Entry Candidates:
Attain a minimum of Lower Credit in the National Diploma.
Secure a Merit status in the Nigerian Certificate in Education (NCE).
Amass a minimum of 6 points in the Interim Joint Matriculation Board Examination (IJMBE) Advanced Level.
Moreover, UTME candidates who initially did not select Sule Lamido University Kafin Hausa but have a desire to study there and scored at least 140 in the 2023 UTME can modify their choice through the JAMB website. A detailed guide can be accessed here.
Available Programmes and Respective Cut-Off Points
A comprehensive list detailing faculties, programmes, and their associated UTME cut-off points is presented below:
B. Agriculture

: 150

Animal Science: 150
Crop Science: 150
Soil Science: 150

B.Sc. Computer Science

: 170

B.Sc. Cyber Security

: 160

B.Sc. Information Technology

: 160

B.Sc. Software Engineering

: 160

B.A. (Ed.) Arabic

: 150

B.A. (Ed.) English

: 170

B.A. (Ed.) Hausa

: 160

B.A. (Ed.) History

: 140

B.A. (Ed.) Islamic Studies

: 160

B.A. Library and Information Science

: 160

B.Sc. (Ed.) Biology

: 170

B.Sc. (Ed.) Chemistry

: 160

B.Sc. (Ed.) Computer Science

: 150

B.Sc. (Ed.) Mathematics

: 140

B.Sc. (Ed.) Physics

: 140

B.Sc. Library and Information Science

: 160

B.A. Arabic

: 170

B.A. English

: 160

B.A. Hausa

: 160

B.A. History

: 150

B.A. Islamic Studies

: 170

B.Sc. Biology

: 170

B.Sc. Chemistry

: 160

B.Sc. Mathematics

: 140

B.Sc. Physics

: 140

B.Sc. Accounting

: 160

B.Sc. Business Management

: 160

B.Sc. Economics

: 170

B.Sc. Geography

: 160

B.Sc. Political Science

: 160

B.Sc. Sociology

: 160
SLU Registration Procedure: A Step-By-Step Approach
Application Timeline
Registration begins on Monday, 11th September 2023 and concludes at midnight on Sunday, 24th September 2023.
Application Procedure
Start your journey

by visiting the official website of Sule Lamido University at https://www.slu.edu.ng/ or directly accessing the admissions portal at http://admissions.slu.edu.ng/.
Log in using your credentials:

For UTME candidates: Use your UTME number and score.
For Direct Entry candidates: Utilise your DE number, state of origin, gender, and upload a recent passport-sized photo.

Ensure your profile is updated with accurate details.
Input your 'O' Level results, ensuring no more than two sittings. Subsequently, upload a clear scanned copy of your SSCE results or equivalent.
Direct Entry candidates should additionally upload their 'A' Level Results.
Payment: A mandatory fee of ₦2,000.00 (exclusive of REMITA charges) for the Post-UTME/DE Screening is required. Payment can be made through any commercial bank, debit card, or via the Remita website.
Post-Payment Steps
Following a successful payment, generate, download, and print the "Acknowledgement Slip".
During registration, ensure you have the following documents:

Acknowledgement Slip
Evidence of Payment
UTME Result/DE Registration Slip
SSCE Statement(s) of Result
Two recent passport-sized photos with a white background
Certificate of Indigeneship
Birth Certificate or Age Declaration
'A' Level Statement of Result (For DE candidates only)
Important Notes
For any modifications concerning institution or programme choices using the JAMB Green Card, candidates should effect these changes within the designated registration window: 11th September to 24th September 2023.
Any candidate failing to register during the prescribed period will not be considered for the 2023/2024 academic session.
For further enquiries, feel free to reach out at admissions@slu.edu.ng.
RECOMMENDED: List of Schools Whose Post UTME Forms are Out.