National Universities Commission (NUC) has granted accreditation status to all the 15 courses offered at the Sule Lamido University (formerly Jigawa State University).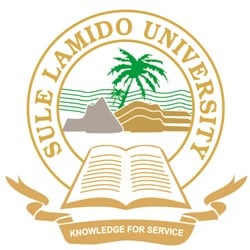 The National Universities Commission (NUC) has granted accreditation to all the Fifteen (15) Programmes offered in Sule Lamido University (SLU), Kafin Hausa. The approval was contained in a letter addressed to the Vice-Chancellor of the University, Professor Abdullahi Yusufu Ribadu by the Executive-Secretary, NUC Professor Abubakar A. Rasheed. This followed a visitation by different accreditation panels sent by the NUC with a view to ascertaining whether the programmes run by SLU conform with Commission's standards or not.
Thirteen (13) out of the fifteen programmes run in the University were granted Full Accreditation while two (2) programmes were given Interim Accreditation. With this development, the University has now got clearance to continue admitting undergraduate students in all its fifteen (15) programmes and will be able to mobilise its graduates for the one-year mandatory national service under National Youth Service Corps (NYSC).
It should be noted that programmes with Full Accreditation will be revisited by the NUC for another accreditation after five (5) years while those programmes with Interim Accreditation will be revisited after two (2) years.