Tech-U Ibadan Pre-Degree Admission Form 2021/2022
---
Last Updated on
---
First Technical University (Tech-U) Ibadan is currently selling the application forms for admission into its pre-degree programmes for the 2021/2022 academic session. See the courses, requirements and how to apply for Tech-U Ibadan Pre-Degree Admission Form below.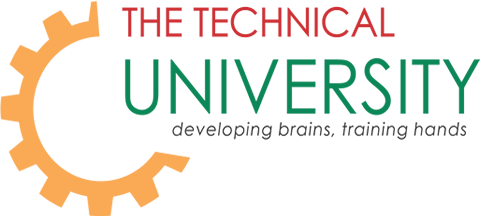 Applications are invited from suitably qualified candidates for admission into the First Technical University (Tech-U), Ibadan, pre-degree programmes for the 2021/2022 academic session.
Tech-U Ibadan Pre-degree Programme Objectives
The objectives of the Pre-degree Programme are to:
Source superior students for the degree programs at the university and curb the high dropout rate from the university;
Improving analytical and independent learning skills and encouraging students' academic growth as well as oral and writing skills
Ensuring adequate training of qualifying graduates of secondary school for university work
Tech-U Ibadan Pre-degree Programme Mode of Study
The mode of Study for the First Technical University Pre-degree programme is HYBRID (Combination of Face to Face and Online Learning)
Face to Face Learning – at the First Technical University Pre-degree floor 2, Distance Learning Centre, Ajoda Campus, Ibadan
Online learning – Tech-U Pre-degree Online Learning Platform
Tech-U Ibadan Pre-degree Programme Structure
The programme runs for two contact periods both within nine calendar months. The end of the programme precedes the beginning of the university academic session. The curriculum is structured into two contact periods each of 18 weeks with five contact hours per week for English and three contact hours per week for other subjects. There will be a three-week break between the first and second contact periods and two weeks of revision and examination at the end of each contact period.
6-week teaching
2-week mid-contact test
5 weeks for more teaching
2 weeks for revision and examination
3-week break before the second contact.
Tech-U Ibadan Pre-degree Programme Options and Subject Combinations
Students will be admitted into the Pre-degree Programme under the following broad options and subject combinations:
OPTIONS

SUBJECT COMBINATIONS

Biological Sciences
Biology/Chemistry/Physics (BCP)
Physical Sciences
Chemistry/ Mathematics/ Physics (CMP)
Geography/ Mathematics/ Physics (GMP)
**English is COMPULSORY for all students.
The above subject combinations will cover admission into all courses in all the Faculties/ Departments in the First Technical University
Prospect for Admission into Tech-U Ibadan Degree Programmes
An overall score of 60% and above in the examinations and continuous assessment (comprising regular tests, assignments and the end of contact period examinations) will be required to qualify candidates for consideration admission into Year 1 of the relevant undergraduate programmes of the University. Admission will be based strictly on merit and entry requirements and in proportion to the admission quota of the University for the various Faculties/Departments.
The various degree programmes under each option will be listed as follows:
FACULTY OF APPLIED AND NATURAL SCIENCES 
Microbiology
Industrial Chemistry
Computer Science
Cyber Security Science
Physics with Electronics
Software Engineering
Mathematics
Statistics
Forensic Science
Biotechnology
Biochemistry
Food Science and Technology
FACULTY OF ENVIRONMENTAL SCIENCES 
Architecture
Building
Urban and Regional Planning
Estate Management
Quantity Surveying
FACULTY OF ENGINEERING AND TECHNOLOGY
Petroleum Engineering
Civil Engineering
Computer Engineering
Industrial and Production Engineering
Electrical & Electronic Engineering
Biomedical Engineering
Mechatronics Engineering
Mechanical Engineering
Agricultural Engineering
Chemical Engineering
FACULTY OF MEDICAL  SCIENCES
Nursing Science
Public Health
How to Apply for Tech-U Ibadan Pre-degree Admission Form
APPLICATION FEE:
#15,000 + #330(Transaction Fee)
APPLICATION PROCEDURE:
Application fee: N15, 330
Interested candidates who meet the criteria listed above should apply by clicking on the "Apply" button below:
Apply Here
Regularly check your email for your admission status after successful submission.
TUITION FEE:
#350,000 + #2,000(Transaction Fee)
TAGGED: www.tech-u.edu.ng | Technical University Ibadan : Tech-U