University of Mkar JUPEB Admission Form 2023/2024
Comprehensive Guide to the University of Mkar's JUPEB Programme: Your Roadmap to Direct Entry Admission for the 2023/2024 Academic Year.
Considering academic acceleration but not sure where to start? Wondering how to bypass the rigours of university admission processes? You're in luck: The University of Mkar, Mkar (UMM) in Gboko, Benue State has kicked off the sales of admission forms for their 2023/2024 JUPEB programme—a one-year course designed to catapult you directly into 200 level at over 73 affiliate universities across Nigeria, including UMM itself.
---
Updated on by Olusegun Fapohunda
---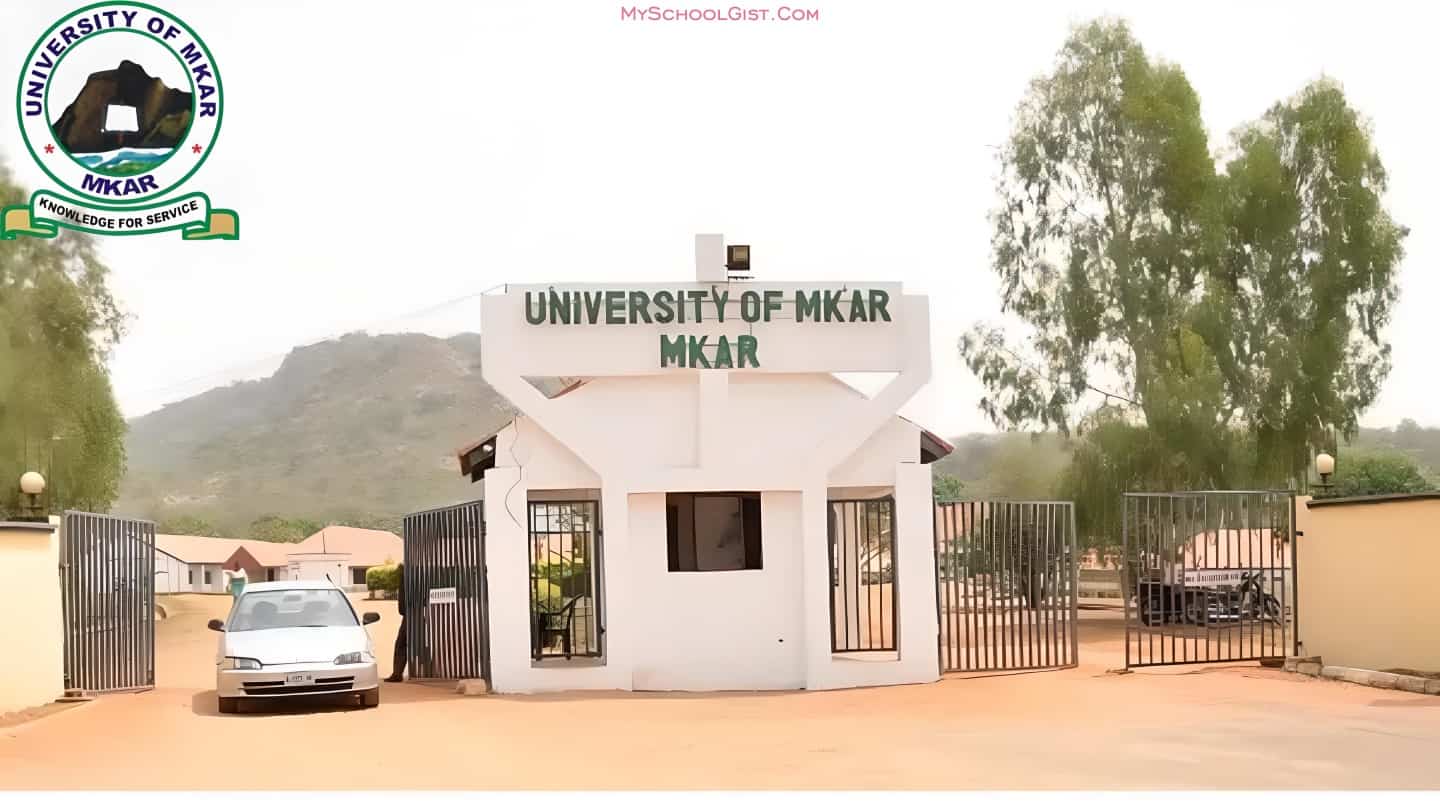 The University of Mkar, Mkar (UMM), situated in Gboko, Benue State, has officially declared the commencement of sales for admission forms into its Joint Universities Preliminary Examinations Board (JUPEB) programme for the 2023/2024 academic session. This significant announcement from the management offers a unique chance for prospective candidates to enrol in a programme that functions as a stepping stone to higher educational achievements.
| | |
| --- | --- |
| 🏢 Campus | University of Mkar, Mkar, Gboko, Benue State |
| 🗓 Year | 2023/2024 Academic Session |
| 🎓 Course | JUPEB Programme |
| 📑 Subjects | Subject combinations available |
| 🛒 Sales | Admission forms now available |
| 📝 How To | University Admissions Office or Online |
| 📧 Next | Await confirmation email |
| 📞 Queries | Multiple contact numbers available |
The University of Mkar JUPEB Study Centre: What's on Offer?
The JUPEB Study Centre at the University of Mkar, Mkar has revealed that admission slots for the 2023/2024 academic term are now open. JUPEB provides a specialised one-year programme tailored to prepare candidates for Direct Entry admission into the 200 Level of their chosen courses. The programme boasts affiliations with over 73 universities across Nigeria, prominently including the University of Mkar itself.
Essential Subject Combinations
It's crucial to pay attention to the subject combinations offered by the JUPEB programme at the University of Mkar, Mkar. This would enable prospective candidates to make informed decisions regarding the courses they aspire to study at the 200 Level upon the successful completion of the programme.
How to Apply: A Step-by-Step Guide to Navigating the Application Process
Option 1: Offline Application
Candidates can procure the JUPEB admission form directly from the University's Admissions Office, which is strategically located within the university's premises.
Option 2: Online Application
Alternatively, candidates may opt for a more convenient route by completing the online application form. This provides an efficient and simplified application process, suitable for those who prefer a digital interface.
Awaiting Confirmation: The Final Step
After successfully submitting the application form, either through the offline or online channels, candidates are to await a confirmation email, signifying the approval of their application.
Need Further Clarification? We've Got You Covered
For additional enquiries or any form of clarification, prospective candidates are encouraged to reach out to the University's helplines: 07067067625, 07064545581, 08069728467.
In Conclusion: Don't Miss this Academic Milestone
The announcement of the commencement of the JUPEB programme for the 2023/2024 academic session at the University of Mkar, Mkar represents a landmark educational opportunity. With its prestigious affiliations and comprehensive curriculum, the programme provides a fast track for Direct Entry admissions into numerous universities across Nigeria. Candidates are advised to seize this educational prospect promptly and to ensure that all application procedures are meticulously followed.
Note: With limited slots available, prospective candidates are advised to act swiftly in order not to miss this unparalleled academic occasion.