How to Apply for FULOKOJA JUPEB Admission 2023/2024
Unveiling the Path to University Admission: A Comprehensive Guide to Federal University Lokoja's JUPEB Programme for 2023/2024 Academic Session.
Unlock your academic future with Federal University Lokoja's (FULOKOJA) JUPEB Programme for the 2023/2024 session. Especially designed for students who have faced setbacks in securing university admission through JAMB/UTME, this one-year A/Level programme provides a direct entry into 200 Level at any Nigerian university of your choice. Sales of admission forms commence on June 1, 2023, and end on December 20, 2023. Don't miss this limited opportunity; read on for application guidelines and qualifications.
---
Updated on by Olusegun Fapohunda
---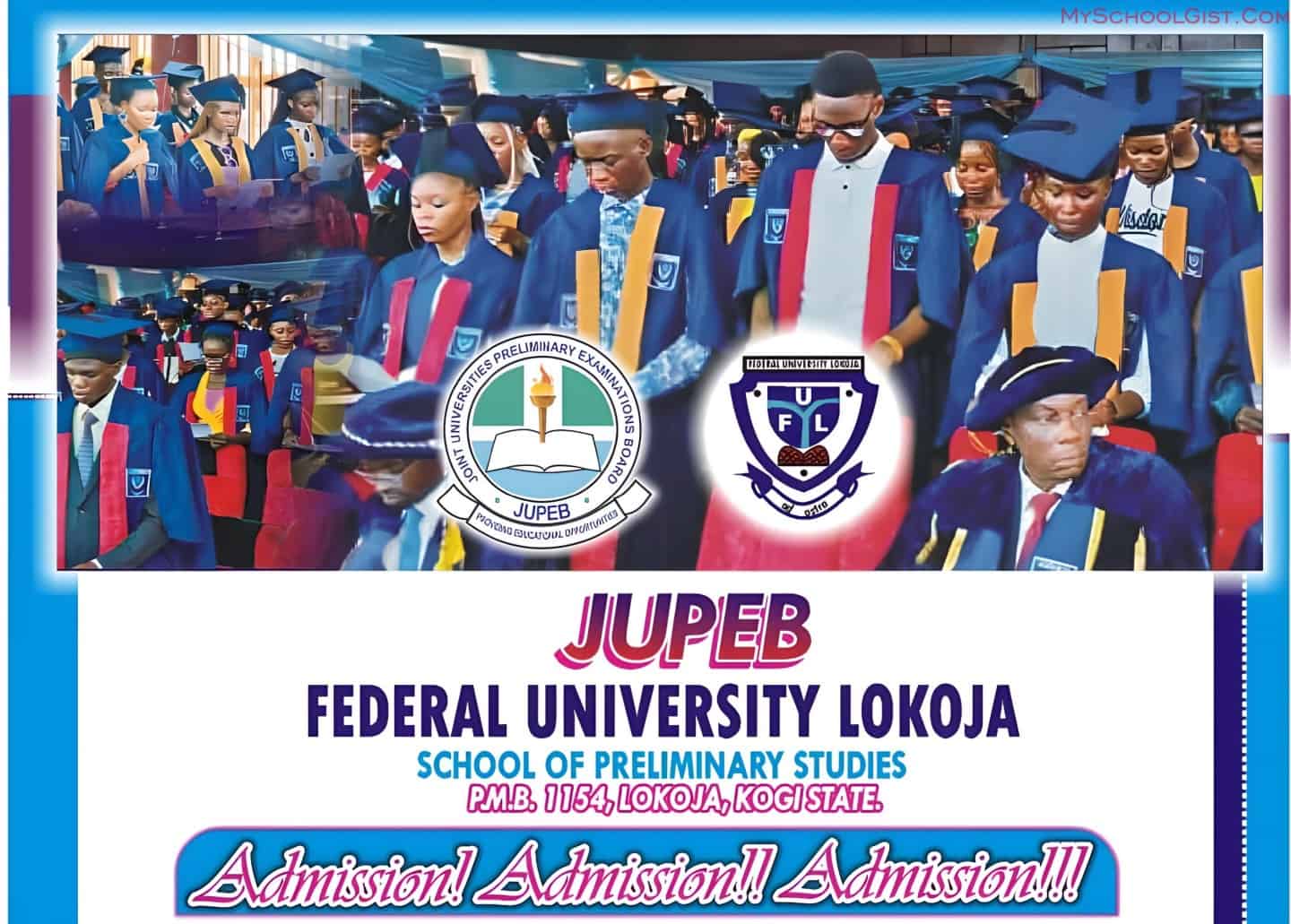 Are you among the myriad of candidates who have been disillusioned by the JAMB process? Or perhaps you've been grappling with UTME but have yet to secure admission into any university of your preference? Here's your chance to pivot your academic journey towards success. The Joint University Preliminary Examination Board (JUPEB) provides a remarkable opportunity for admission into A/Level academic programmes at Federal University Lokoja (FUL), Kogi State.
A Cascade of Benefits: What Awaits You After JUPEB
The compelling aspect of completing this one-year programme is that it facilitates Direct Entry Admission into the 200 Level of any course you wish to study at any Nigerian university of your choice. This is a golden opportunity that you ought not to miss.
Admission Criteria: The Essential Requirements
Eligibility for this programme is determined based on the achievement of a minimum of five (5) credits in O'Level examinations. These must be obtained in no more than two sittings. Additionally, candidates must meet the specific O'Level requirements as stipulated by their desired universities.
How to Apply: Navigating the Application Procedure
Sales and Availability of Application Forms
The sale of application forms commences on Thursday, June 1, 2023, and will terminate on Wednesday, December 20, 2023. The application process involves a non-refundable fee of N10,000.00.
Detailed Application Steps
Initial Visit: Make your way to the School of Preliminary Studies, Federal University Lokoja, located at the Adankolo Campus.
Payment Procedure: Once there, meet with the Finance Officer to effect payment for the application form.
Admission Letter Issuance: Upon verification and confirmation of your payment by the Authorizing Officer, you will be promptly issued your admission letter.
Contact Details for Further Inquiries
For additional queries or clarifications, please contact the following:
Phone: 08036294440 or 08064140149
Conclusion: Don't Miss Out on This Exceptional Opportunity
Given the limitations on the number of forms available, it is imperative to act swiftly. This programme offers an unparalleled pathway to Direct Entry Admission, circumventing the traditional bottlenecks encountered in university admission processes in Nigeria.
Time is ticking, and the forms are running out! Secure your spot and redefine your academic journey at Federal University Lokoja today.