Umaru Musa Yar'adua University (UMYU) Postgraduate Courses
UMYU Postgraduate courses – The Umaru Musa Yar'adua University (UMYU) Postgraduate School Postgraduate Diploma, Master's Degree, Master of Philosophy and Doctor of Philosophy degrees accredited courses.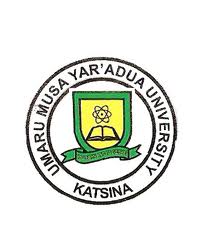 The management of the Umaru Musa Yar'adua University (UMYU) has advertised the following postgraduate programmes for the 2020/2021 academic session admission exercise.
Recommended: How to Apply for UMYU Postgraduate Admission.
UMYU Postgraduate Courses
FACULTY OF EDUCATION
Department of Education
Postgraduate Diploma in Education (PGDE)
M.Ed. Curriculum and Instruction
M.Ed. Educational Psychology
Department of Science and Vocational Education
M.Ed. Educational Management
M.Sc. (Ed) Physics
M.Sc. (Ed) Mathematics
M.Sc. (Ed) Geography
M.Sc. (Ed) Chemistry
M.Sc. (Ed) Biology
Department of Library and Information Science
Postgraduate Diploma in Information and Record Management (PGDIRM)
Master of Library and Information Science (MLIS)
FACULTY OF HUMANITIES
Department of Arabic
Department of Nigerian Languages (Hausa)
Department of History and Security Studies
Department of Islamic Studies
M.A Islamic Studies
PhD Islamic Studies
Department of English and French
FACULTY OF SOCIAL AND MANAGEMENT SCIENCES
Department of Economics
M.Sc. Economics
PhD Economics
FACULTY OF NATURAL AND APPLIED SCIENCES
Department of Pure and Applied Chemistry
M.Sc. Chemistry
PhD Chemistry
Department of Geography
Postgraduate Diploma in Resource Development (PGDRD)
Masters in Resource Development (MRD)
M.Sc. Geography
PhD Geography
Department of Mathematics and Computer Science
M.Sc. Mathematics
M.Sc. Computer Science
PhD Mathematics
PhD Computer Science
Department of Biology
Department of Physics
Department of Microbiology
If you think this post can be helpful to somebody else, please share it using the buttons below!
Tagged with : www.umyu.edu.ng | Umaru Musa Yar'Adua University : UMYU