UMYU Professional Certificate Courses in CCNA & Security Studies Admission Form 2018/2019
---
Updated on by Olusegun Fapohunda
---
Umaru Musa Yar'adua University (UMYU) Professional Certificate Courses in CCNA & Security Studies admission form for the 2018/2019 academic session is now on sale.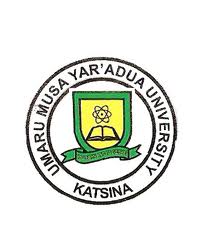 UMYU Consult Limited Umaru Musa Yar`adua University, Katsina in conjunction with Department of History and Security Studies and Directorate of Informaton and Communication Technology commences Profesional Certificate courses in:-
CISCO Networking Academy Programme (CCNA)
Certficate Course in Security Studies
CERTIFICATE COURSE IN SECURITY STUDIES
TARGET PARTICIPANTS:
POLICE
CUSTOMS OFFICERS
NDLEA OFFICERS
CIVIL DEFENCE CORPS
JOURNALIST ON SECURITY MATTERS
E.F.C.C
E.T.C
OTHER PARAMILITARY OFFICERS AND OFFICERS OF PRIVATE SECURITY OUTFITS:
THIS IS AN OPPORTUNITY TO THOSE WHO NEED ADDITIONAL SECURITY AWARENESS TRAINING FOR SPECIFIC PURPOSES AND THOSE WHO WISH TO USE THIS CERTIFICATE (TRAINING) AS AN IMPORTANT TOOL OR CATALYST FOR THEIR CAREERS. IT IS ALSO OPEN TO ANY PERSON LOOKING FOR TRAINING IN SECURITY FOR PROFESSIONAL PURPOSES.
COURSE FEE: FIFTY THOUSAND NAIRA (N50, 000) ONLY PER PARTICIPANT. THIS COVERS TUITION AND OTHER LOGISTIC EXPENSES.
CERTIFIED CISCO ACADEMY PROGRAMME
TARGET PARTICIPANTS:
Students who are seeking entry level jobs in I.C.T.
Members of the Public, I.C.T professionals, who are seeking entry-level jobs in network planning & design.
Applicants who are students or staff of UMYU will be required to produce clear photocopies of I.D Cards at registration point.
Main requirement for admission is 0-level certificate.
Course Fee: N15,000 per each Training module per participant.
GRADUATION REQUIREMENTS:
A Certificate in Security Studies/CISCO Networking Program would be issued to participants at the end of the course based on attendance and upon evaluation by course facilitators.
DURATION:
– 6 Months for both programmes.
– 24 weeks lectures and visitations with four weeks semester break
VENUE:
– Directorate of Information and Communication Technology
-Department of History and Security Studies, UMYU Katsina.
LECTURE DAYS FOR THE TWO COURSES:
Fridays and Saturdays:
– Fridays 3pm-6pm
– Saturdays 9am-6pm
DATE FOR COMMENCEMENT: (September 2018)
APPLICATION FORM FEES: Two Thousand Naira Only (N2, 000) and available at UMYU Consult Ltd Senate Building and UMYU Microfinance Bank Ltd of Umaru Musa Yar`adua University Campus, Katsina, Katsina State.
CLOSING DATE FOR SUBMISSION OF COMPLETED FORMS: On or Before 31st August, 2018.
For further Information Contact:
www.umyu.edu.ng
08066059370, 08060571765, 08032579559