ASUU Strike Ends: UNILAG Exam Date, Academic Calendar 2012/2013
---
Last Updated on
---
This is to inform all the students of the University of Lagos that the management of the institution has released an amended academic calendar to complete her 2012/2013 academic session second semester that was disrupted by the ASUU strike.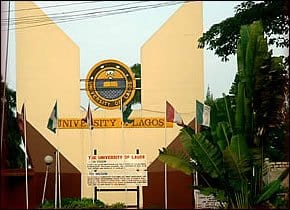 UNILAG 2nd semester examination has been scheduled to incept on Monday, 27th of January 2014.
UNILAG 2012/2013 Amended Academic Calendar
Monday, 2nd Dec. 2013 – Sunday 15th Dec. 2013
Completion of Registration for old and new students (2weeks)
Monday, 16th Dec. – Sat. 21st Dec. 2013
Printing/ Issuance of Dockets for Examination (1 week)
Monday, 23rd Dec. 2013 – Sunday 5th Jan. 2014
Christmas/New Year Break (2 weeks)
Monday, 6th January – Friday 24th Jan. 2014
Conclusion of Lectures/Revision (3 weeks)
Monday 27th Jan. – Sat. 8th Feb. 2014
Examination in all Faculties (2 weeks)
Monday 10th Feb. – Sat. 15th Feb. 2014
Examination in all core courses in Faculty of
Education (1 week)
Saturday, 15th Feb. 2014
Students Depart/End of Session
Monday, 6th Jan. 2014 – Sat. 15th Feb. 2014
DLI Residential programme commences (to run
concurrently with regular programme: 6 weeks)
Saturday, 15th Feb. 2014
DLI students depart
Thursday, 13th March 2014
Consideration of Results by BCOS commences (4 weeks)
Wednesday, 26th March 2014
Senate meeting for consideration of Results
Monday, 3rd March 2014
Proposed date of resumption, 2013/2014 session (2 weeks holiday)
UNILAG STATUTORY PROGRAMMES
2nd Wednesday of every month
Faculty Board of Studies/Examiners
3rd Wednesday of every month
Inaugural Lecture
Last Wednesday of every month
Senate meeting
Two weeks after Examinations
Uploading of Results.
Share this with your friends…