Adekunle Ajasin University Akungba Akoko (AAUA) Partners Bayo Tijani College of Education to Run Degree Programmes
The Adekunle Ajasin University in Akungba Akoko (AAUA) has formed a partnership with the Bayo Tijani College of Education in Lagos in order to oversee the operation of degree programmes that are being offered by the college.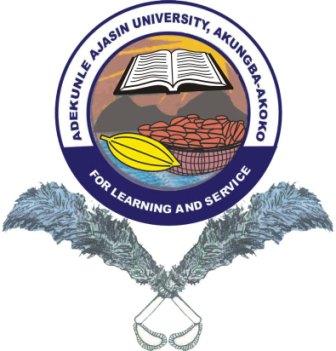 Prof. Olugbenga Ige, Vice-Chancellor of Adekunle Ajasin University, Akungba Akoko (AAUA), Ondo State, has signed a Memorandum of Understanding, MoU, with Bayo Tijani College of Education, Lagos, to supervise the college's degree programmes.
While signing the MOU at Akungba, Ige remarked that the partnership would benefit both parties and society as a whole.
The VC urged the college to strictly adhere to the partnership's terms and conditions.
"Adekunle Ajasin University has become known for its excellence and the calibre of its graduates, and we would do everything in our power to maintain that reputation."
"As a result, we would not hesitate to terminate our agreement with any affiliated college once it is determined that our hardearned integrity is being jeopardised," he said.
He stated that the university would continue to pay unscheduled inspection visits to the college to ensure that the agreement was followed.
Share This Post

: If you think this post can be helpful to somebody else, please share it using the buttons below!
Follow

Us

More Posts From ›› www.aaua.edu.ng | Adekunle Ajasin University Akungba : AAUA