List Of ABSU Courses and Programmes Offered
---
ABSU Courses – List of undergraduate courses/programmes offered at the Abia State University (ABSU).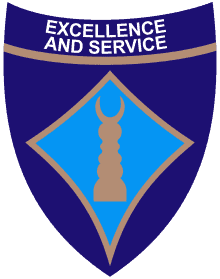 The Abia State University (ABSU) is a state government-owned and operated Nigerian university.
Abia State University has been officially accredited and/or recognized by the National Universities Commission (NUC), Nigeria.
Do you want to find out the list of courses you can study at the Abia State University (ABSU)? Below is the list of high-quality courses on offer at the Abia State University.
Recommended Links:
ABSU Courses & Programmes
ACCOUNTING
AGRIC-ECONOMICS & EXTENSION
ANATOMY
ANIMAL SCIENCE & FISHERIES
ARCHITECTURE
BANKING & FINANCE
BIOCHEMISTRY
BOTANY
BUILDING TECHNOLOGY
BUSINESS ADMINISTRATION
BUSINESS EDUCATION
CHEMISTRY & INDUSTRIAL CHEMISTRY
CIVIL ENGINEERING
COMPUTER ENGINEERING
COMPUTER ENGINEERING TECHNOLOGY
COMPUTER SCIENCE
CROP PRODUCTION & PROTECTION
ECONOMICS
EDUCATION & ACCOUNTING
EDUCATION & AGRICULTURAL SCIENCE
EDUCATION & BIOLOGY
EDUCATION & CHEMISTRY
EDUCATION & GOVERNMENT
EDUCATION & INTEGRATED SCIENCE
EDUCATION & MATHEMATICS
EDUCATION & PHYSICS
EDUCATION & POLITICAL SCIENCE
EDUCATION & SOCIAL STUDIES
EDUCATION FINE ART
EDUCATIONAL MANAGEMENT & PLANNING
ELECTRICAL/ELECTRONICS ENGINEERING
ENGLISH LANGUAGE & LITERATURE
ENVIRONMENTAL RESOURCES MANAGEMENT
ENVIRONMENTAL SCIENCE
ESTATE MANAGEMENT
FINE/APPLIED ARTS
FOOD SCIENCE & TECHNOLOGY
FRENCH
GEOGRAPHY
GEOGRAPHY & PLANNING
GOVERNMENT & PUBLIC ADMINISTRATION
GUIDANCE AND COUNSELLING
HISTORY & INTERNATIONAL STUDIES
HOME ECONOMICS & EDUCATION
IGBO
INFORMATION & COMMUNICATION TECH ENGINEERING
LANGUAGE & LITERATURE
LAW
LIBRARY AND INFORMATION SCIENCE
LIBRARY SCIENCE
LINGUISTICS & COMMUNICATION STUDIES
MANAGEMENT
MARKETING
MASS COMMUNICATION
MATHEMATICS
MECHANICAL ENGINEERING
MEDICAL LABORATORY SCIENCE
MEDICINE & SURGERY
MICROBIOLOGY
NURSING/NURSING SCIENCE
OPTOMETRY
PHARMACY
PHYSIOLOGY
PLANT SCIENCE & BIOTECHNOLOGY
POLITICAL SCIENCE
PUBLIC HEALTH
PURE & INDUSTRIAL PHYSICS
RELIGIOUS STUDIES
SOCIOLOGY
SOIL SCIENCE
STATISTICS
SURVEYING & GEO-INFORMATICS
URBAN & REGIONAL PLANNING
ZOOLOGY
Also Check:
See also: ABSU Post UTME Form.
The official website for Abia State University is – http://www.abiastateuniversity.edu.ng/.
Use the Drop Down Below to View Courses offered by other accreditted Nigerian Universities