CHSTNguru Summer Semester Registration for Final Year Students
Galtima Mai Kyari College of Health Sciences and Technology (CHSTNguru) announces the commencement of the summer semester registration for final year students. This semester provides an opportunity for students to clear their backlog courses. Registration activities will take place from 8th to 16th June 2023, with a registration fee of five thousand naira per subject. Applicants must make payments at the College Bursary department and obtain the course registration form from the Academic Secretary's Office. Additionally, there will be three weeks of refresher classes from 19th June to 10th July 2023. All final-year students are advised to participate in the classes to refresh their knowledge and enhance their academic performance.
---
---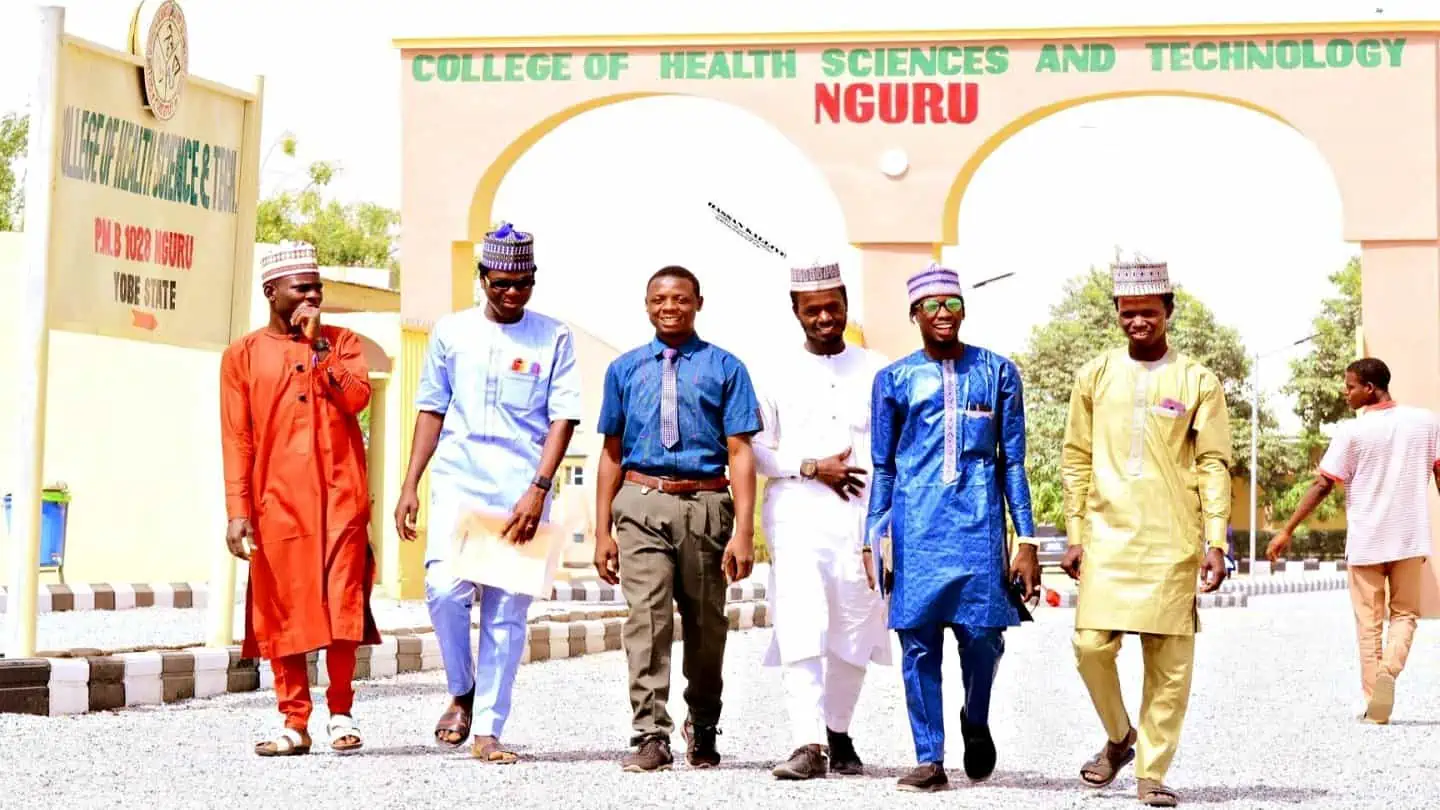 Galtima Mai Kyari College of Health Sciences and Technology, Nguru (CHSTNguru) is pleased to announce a new development aimed at facilitating academic success for final year students. Recognizing that some students may have backlog courses or those who have completed their normal course duration, the college has decided to conduct a summer semester (third semester) for all final year students. This opportunity enables students to clear their backlog courses and proceed smoothly with their academic journey.
Commencement of Registration
The registration for this special semester commences on the 8th of June and will run through till the 16th of June, 2023. This gives students approximately a week to complete their registration process and confirm their participation in this summer semester.
Registration Fees and Procedure
The registration fee per subject is Five Thousand Naira (N5,000) only. All payments should be made at the College Bursary department. Upon making the necessary payments, a course registration form will be issued to all students.
This form can be obtained from the Academic Secretary's Office upon presentation of evidence of payment. Subsequently, students are expected to present their completed registration forms to their respective departments for final processing and course enrolment.
Refresher Classes Announcement
To assist students in their preparation for this semester, the college has organized a three-week refresher course. The classes are slated to take place from the 19th of June to the 10th of July 2023.
These classes are designed to provide a comprehensive review of course materials, ensuring that all students are adequately prepared for the upcoming semester. All students registered for the summer semester are highly encouraged to partake in these refresher courses to maximize their chances of success in their backlog courses.
Conclusion
The initiative taken by CHSTNguru is commendable and sets a good precedent for other institutions. This gesture showcases their commitment to providing students with opportunities to excel acadically. By providing this summer semester and refresher classes, the college demonstrates its dedication to enhancing the academic experience of its students. Final year students are encouraged to take advantage of this exceptional opportunity to clear their backlog courses and advance their academic journey.