FUAM Screening/Registration Procedure for Sandwich Students - 2016/17
---
Last Updated on
---
Federal University of Agriculture, Makurdi, FUAM sandwich registration/screening guideline for the 2016/2017 contact session.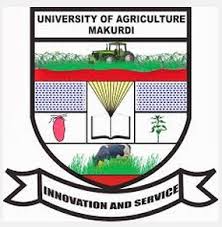 This is to inform both fresh and stale Sandwich Students of the Federal University of Agriculture (FUAM) that the management of the institution has released the screening/registration procedure for the 2016/2017 contact session.
FUAM Sandwich Registration Procedure
Procedures for Students' Registration
All new students on arrival at the department should proceed for registration as follows: 
Procedure for Screening/Registration
After a candidate has been admitted into the University:
Students should note their admission number as displayed on the University website.
You are expected to make a non-refundable payment of N1350.00 (including bank charges) as admission acceptance fee using the following payment options:

Bank Payment: Proceed to any branch of the following banks nation wide (UBA, SKYEBANK, ZENITH BANK AND UNION BANK). Ensure that you fill your admission number in the bank teller and collect confirmation slip as receipt of payment containing a 14 digit number (PIN)
Online payment: Click this link for instructions on payment with your debit card (ATM Card): Upon successful payment, print your confirmation slip containing a 14 digit number (PIN)

Visit this website http://entry.uam.edu.ng/go to print your admission and acceptance letters. You will be required to enter your admission number as username and the 14 digit PIN as password (You can visit any cyber café or ICT center South Core to print your letters)
Proceed to your department for screening with your original O'level, A'level, other  credentials, Acceptance and admission letters
After screening, go to the designated bank to pay your school fees and obtain PIN to enable you enter your personal details and course registration on the university portal.

Please Note: Successfully screened students are to submit four files with copies of their credentials and submit each to the sandwich office, Department, Dean's office and Academic office.

Pay your school charges – For details of payment options, refer to 2 (a) and (b) above
Start Course Registration
Procedure for Course registration (New and Returning)
All students' Course Registration are online upon payment of school charges
Students are allowed to add and/or drop courses within the course registration period.
Submit your hard copy registered courses to all the appropriate offices
Issues for Non-registration: Registration for each Contact is compulsory
Library Registration
All newly admitted students are expected to register with the University Library.
You are expected to go with your admission letter and passport to obtain library card from the Library Officer to allow you access to the Library's resources
Any more information about Library registration procedure, please go the Library for further details.
TAGGED: uam.edu.ng | University of Agriculture Makurdi : FUAM