FUD Cut Off Marks For 2023/2024 Admission Exercise
The Federal University Dutse has released crucial details regarding the 2023/2024 academic session's admission process. How does the cut-off point system work? Which courses have higher thresholds? The answers to these pressing queries and more lie ahead in this comprehensive guide.
---
When it comes to making pivotal decisions about higher education, prospective students must stay informed. The Federal University Dutse (FUD) has made significant announcements regarding the 2023/2024 academic session cut-off marks that every potential student should be aware of.
| | |
| --- | --- |
| 🏢 Institution | Federal University Dutse (FUD) |
| 📅 Session | 2023/2024 academic year |
| 🎯 Cut-off | 160 points (varying by course) |
| 📱 Contact | GSM: 08052178353 |
| 📧 Email | info@fud.edu.ng |
| 💻 Web | www.fud.edu.ng |
| 📘 Online Screening | October 23rd – November 20th 2023 |
| 🎓 Departments | Various (e.g., Faculty of Agriculture: Fisheries and Aquaculture, Forestry, etc.) |
How Has FUD Set the Standard for Admissions This Year?
The University's management, with the signature of the esteemed University Registrar, Malam Abubakar Minjinya, has proclaimed a cut-off point for the upcoming academic year. This pivotal decision is crucial in shaping the student intake and ensuring a high standard of academic excellence.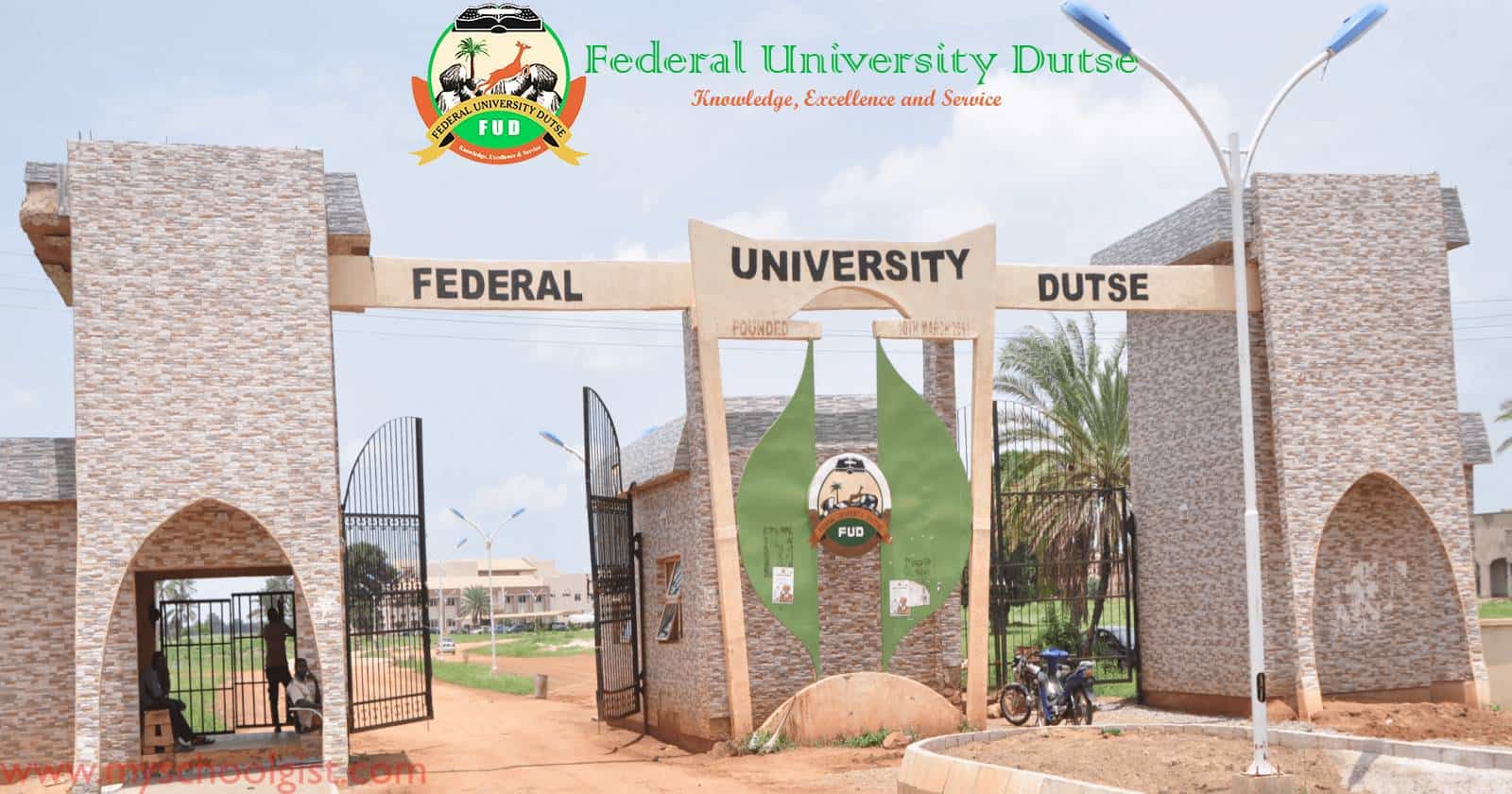 Official Cut-off Point

: A minimum of 160 for the 2023 UTME.
It's worth noting that only those candidates who have chosen FUD as their top choice and secured a minimum cut-off mark of 160 in the 2023 UTME will be eligible for the FUD post-UTME screening exercise.
SEE ALSO: Cut-off Marks for Other Universities, Polytechnics and Colleges.
Which Courses Have Different Cut-off Points?
Each course and faculty have specific demands and, consequently, their own cut-off points. Here's a comprehensive breakdown for the 2023/2024 academic session:
Faculty of Agriculture
Agriculture: 170
Fisheries and Aquaculture: 170
Forestry and Wildlife Management: 170
Faculty of Arts and Social Sciences
Criminology and Security Studies: 180
Economics: 160
English Language: 160
Linguistics (English): 160
Political Science: 160
Faculty of Computing
Computer Science: 180
Cyber Security: 180
Information Technology: 170
Software Engineering: 180
Faculty of Clinical Sciences
Medicine & Surgery (MBBS): 240
Faculty of Science
Biochemistry: 180
Biotechnology: 180
Biology: 170
Botany: 160
Chemistry: 160
Environmental Management & Toxicology: 170
Mathematics: 160
Microbiology: 180
Physics: 160
Zoology: 160
Faculty of Basic Medical Sciences
Human Anatomy: 180
Human Physiology: 180
Faculty of Management Sciences
Accounting: 170
Actuarial Science: 160
Banking and Finance: 160
Business Administration: 170
Insurance: 160
Taxation: 160
Faculty of Education
Islamic Studies: 160
Library & Information Science: 170
Primary Education: 160
---
In essence, the Federal University Dutse has set clear guidelines and benchmarks for the upcoming academic year. As a prospective student, staying updated with this information can be the difference between securing a place and missing out. For further enquiries, one can always reach out to the University's official communication channels.