FUTA 32nd Convocation Ceremonies Programme of Events
---
Last Updated on
---
Federal University of Technology, Akure, FUTA 32nd convocation and 40th anniversary ceremonies programme of events. FUTA convocation ceremonies will hold between Friday 19th and Saturday 27th November 2021.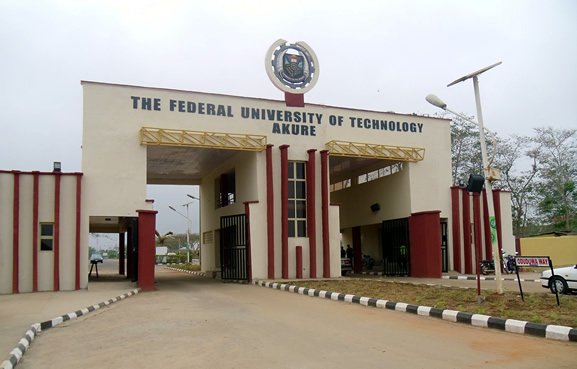 This is to inform all the 2019/2022 Graduands of the Federal University of Technology, Akure (FUTA) that the 32nd Convocation Ceremony of the University for the award of Certificates, Diplomas and Sub-Degrees, First Degrees, Postgraduate Diplomas, Masters' Degrees, Doctorate Degrees, Conferment of Honorary Degrees and Presentation of Prizes, will take place from Friday 19thand Saturday 27th November 2021 with the following highlights:
The highpoints will be the Award of Certificates, Diplomas and First Degrees on Friday, 26th November and the Award of Postgraduate Diplomas, Masters Degrees, Doctorate Degrees and the Conferment of Honorary Degrees on Saturday 27th November.
SEE ALSO: FUTA Notice to Graduands on 32nd Convocation Ceremony.
FUTA Convocation Ceremonies Programme of Events
The image below contains the Federal University of Technology, Akure (FUTA) Combined 32nd Convocation Ceremony schedule of events.
+++ Click on image for better view +++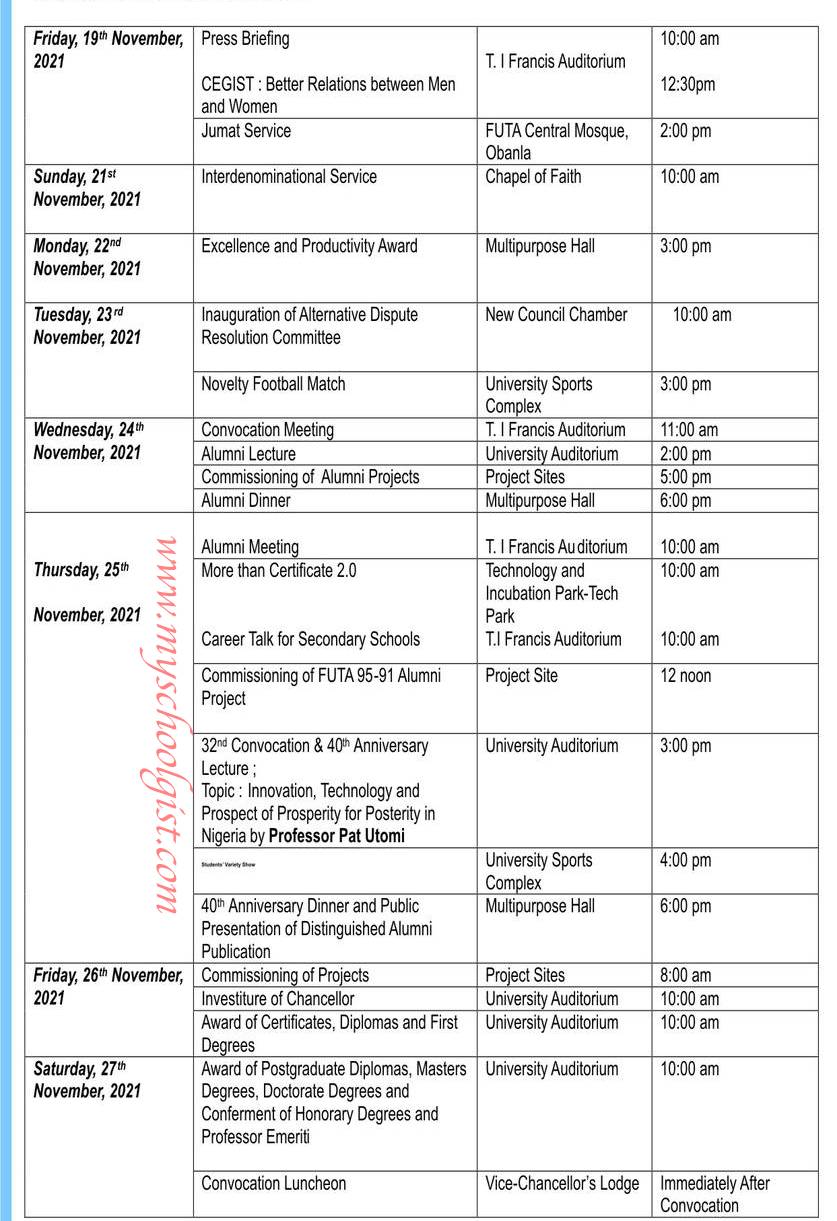 General Information:
Parents, Guardians and members of the public will not be allowed into the Auditorium. A special area, where they can follow the proceedings live has been designated and they will be allowed into the area on the presentation of invitation cards.
Only officials with appropriate tags and persons with invitation cards will be allowed into events venues. Vehicles with appropriate tags should be parked at designated areas while there will be restriction of vehicles without tags within the Campus.
It is mandatory for graduating students to participate in the academic procession fully dressed in approved academic gowns.
Graduating students should liase with appropriate officials of their Schools for invitation cords details of the ceremonies and other related instructions.
TAGGED: www.futa.edu.ng | Federal University of Technology Akure : FUTA