JAMB CBT Centres Approved for Registration in Kano State
---
Kano State – Joint Admissions and Matriculation Board, JAMB CBT centres approved for the 2023 Unified Tertiary Matriculation Examination (UTME) registration in Kano State.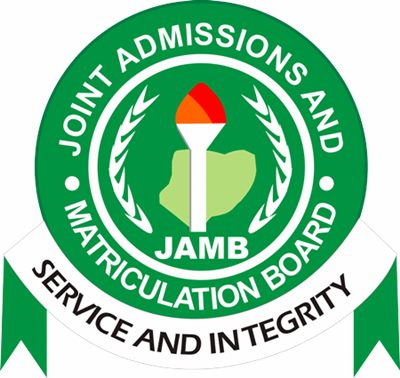 This is to inform all the candidates who wish to register for the 2023 UTME in Kano State that below is the list of approved centres where they can carry out their registrations.
See also: 2023 JAMB Form: Registration Procedure & Guide and 2023 JAMB CBT Practice Software [Past Questions & Answers].
JAMB Registration Centres in Kano State
Recommended: JAMB CBT Centres Approved for 2023 UTME Registration – Other States.
CENTRE NAME & ADDRESS
MAKAMA SCHOOL OF TECHNOLOGY, OLD MOTOR PARK, A LONG FCE(T) ROAD, BICHI, KANO STATE
FEDERAL COLLEGE OF EDUCATION (TECHNICAL), BICHI, KANO STATE
AUDO BAKO COLLGE OF AGRICULTURE, DAMBATTA, DAURA ROAD. KANO, KANO STATE
BAYERO UNIVERSITY, KANO, NEW SITE, BERGER LEARNING CENTRE, GWARZO ROAD, KANO, KANO STATE
BAYERO UNIVERSITY, OLD SITE, IGR LEARNING CENTRE, KANO, KANO STATE
BAYERO UNIVERSITY, NEW SITE, E-LEARNING CENTRE, GWARZO ROAD, KANO, KANO STATE
BMG INSTITUTE OF INFORMATION TECHNOLOGY, N0. 13 BATAIYA HOUSE GYADI-GYADI ALONG ZARIA ROAD, KANO, KANO STATE
FEDERAL COLLEGE OF EDUCATION, KABUGA KOFAR FAMFO, KANO, KANO STATE
JAMB PROFESSIONAL TEST CENTRE (PTC), FARAWA. BESIDE NATIONAL CENTRE FOR MASS LITERACY ADULT AND NON FORMAL EDUCATION, FARAWA KANO
JAMB ZONAL OFFICE, KANO, KANO STATE (REGISTRATION ONLY)
KANO POLY, SCHOOL OF TECHNOLOGY MATAN FADA ROAD, KANO, KANO STATE
OVER-ONE CONSULT & INVESTMENT LIMITED CBT CENTRE, NO 85 GANDU GRA, ATIKU ABUBAKAR ROAD, KANO, KANO STATE
THE LIGHT COLLEGE, NO. 2 PANSHEKARA, OPP, POLICE COLLEGE PANSHEKARA KANO STATE
MAIN LIBRARY KANO UNIVERSITY OF SCIENCE AND TECHNOLOGY, WUDIL, KANO STATE
NCC CBT CENTRE, KANO UNIVERSITY OF SCIENCE AND TECHNOLOGY, WUDIL, KANO STATE
PRESTIGIOUS ICT INVESTMENT LTD, SANI KABARA STREET, SHEKA, OFF ZOO ROAD,KANO, KANO STATE
SAADATU RIMI COLLEGE OF EDUCATION, ZARIA ROAD, NAIBAWA, KANO, KANO STATE
SKYLINE UNIVERSITY NIGERIA. NO 2 ZARIA ROAD KANO (FORMER BANK OF THE NORTH), KANO. KANO STATE
ALSAUDA GLOBAL INVESTMENT LTD, JUMA'AT MOSQUE KAWAJI BY IDI BUKAR ROAD, NASSARAWA, KANO, KANO STATE
CYBERTRON LIMITED, NO 218 TITIN ASIBITIN AMINU KANO, TARAUNI LGA, KANO, KANO STATE
BUTALE INFORMATION TECHNOLOGY (BIT) ALONG GWARZO ROAD AFTER NYSC SECRETERIAT, KANO, KANO STATE
AIA INSTITUTE OF COMPUTER AND BASIC STUDIES, NO. 4 GAIDA LINE SERVICE PANSHEKARA ROAD KANO, KANO STATE
HUDAIBIYYA CBT CENTER PLOT 1 AND 2 AJACENT TO HISBA BOARD SHARADA PHASE I , KANO, KANO STATE
IKO SAI ALLAH ICT NETWORK GLOBAL NO 413A RIJIALEMO YANKATAKO OPPOSITE, AZMAN FILLING STATION, KANO, KANO STATE
TREZTECH, PLOT 10, GWARZO ROAD OPPOSITE B.U.K NEW CAMPUS, KANO, KANO STATE
WUDIL COMPUTER INFORMATION TECHNOLOGY. NO2, ALIYU DANDARMAN ROAD BESIDE UNITY BANK WUDIL, KANO STATE
ADVANTURE ASSOCIATE (AA). BEHIND SHESHE SUPERMARKET, OFF HADEJIA ROAD, KANO, KANO STATE
MURTALA MUHAMMAD LIBRARY, AHMADU BELLO WAY, NASSARAWA GRA, NASSARAWA, KANO, KANO STATE
HAMDALA SCIENCE COLLEGE, LAYIN HAMDALA MEDILE, OFF ZOO ROAD, SABUWAR GANDU, KANO, KANO STATE
KANO COOPERATIVE CBT CENTRE, NO. 1 ZARIA OPP KANO LINE BY AZMAN OFFICE, KANO, KANO STATE
EMIRATE COLLEGE OF HEALTH SCIENCES & TECH INTERPRENUERSHIP CENTRE LAB 1. TUDUN YOLA ESTATE, KABUGA SATELITE TOWN, OFF GWARZO ROAD KANO STATE
EMIRATE COLLEGE OF HEALTH SCIENCES & TECH INTERPRENUERSHIP CENTRE LAB II. TUDUN YOLA ESTATE, KABUGA SATELITE TOWN, OFF GWARZO ROAD KANO, KANO STATE
AUA TECHNOLOGIES LTD. NO. 505 KOFAR DAWANAU ADJACENT TO DASHERE PETROLEUM, NORTHWEST UNI. ROAD, KANO, KANO STATE
FIRST QUARTILE PROFESSIONALS CBT CENTRE, NO. 03, YAR-AKWA 'B' NA'INBAWA, NEAR YAN-KATAKO MARKET, ALONG KARKASARA ROAD OFF ZARIA ROAD, KANO, KANO STATE
RDT INTERNATIONAL LTD, PLOT 1246, RIJIYAR ZAKI, KANO, KANO STATE
RABIU MUSA KWANKWASO COLLEGE OF ADVANCED & REMEDIAL STUDIES(CARS), TUDUN WADA DANKADAI LGA, KANO STATE
UMMY GENERAL CONTRACTORS (UGC) CBT CENTER DANBATTA, ADJACENT TO FIRE SERVICE OFFICE DANBATTA, DAURA ROAD, KANO STATE
MUSTIBRAH COLLEGE OF INFORMATION TECHNOLOGY AND MANAGEMENT STUDIES, NO. 97 YAN KATAKO, YARAKWA QTRS TARAUNI LGA, KANO STATE
ADHAMA INNOVATION ENTERPRISE INSTITUTE, NO. 171 MISSION ROAD BOMPAI NASSARAWA LGA KANO STATE
AL-AZHAR CBT CENTER, AL-AZHAR SCHOOL, KANO. ALONG GWARZO ROAD (BUK NEW SITE ROAD0, KANO
TAGGED: Joint Admissions and Matriculation Board (JAMB) | www.jamb.gov.ng