JAMB CBT Centres Approved for Registration in Enugu State
JAMB CBT Centres Approved for Registration in Enugu State
Enugu State – Joint Admissions and Matriculation Board, JAMB CBT centres approved for the 2022 Unified Tertiary Matriculation Examination (UTME) registration in Enugu State.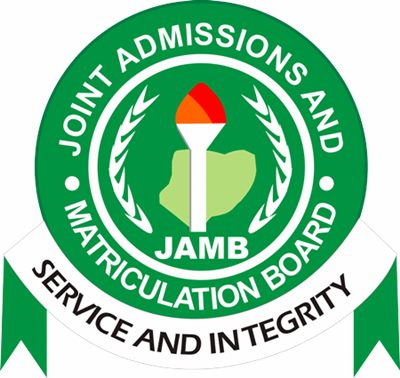 This is to inform all the candidates who wish to register for the 2022 UTME in Enugu State that below is the list of approved centres where they can carry out their registrations.
See also: 2022 JAMB Form: Registration Procedure & Guide and 2022 JAMB CBT Practice Software [Past Questions & Answers].
JAMB Registration Centres in Enugu State
Recommended: JAMB CBT Centres Approved for 2022 UTME Registration – Other States.
BISHOP OTUBELU JUNIORATE CBT CENTRE,3 EMELUGO DRIVE HILLVIEW, TRANS-EKULU, ENUGU, ENUGU STATE
CENTRE FOR ADVANCED LIBRARY AND INFORMATION MANAGEMENT (CALIM) ICT, 12 ACHI STREET INDEPENDENCE LAYOUT BY AGRIC. BANK, OPP. GOOD SHEPHERD ANG. CHURCH, ENUGU, ENUGU STATE
COAL CITY UNIVERSITY CBT CENTRE, ABAKALIKI ROAD, ENUGU, ENUGU STATE
DE-BLUE DOVES CENTRE, NKPOR JUNCTION ENUGU/MAKURDI ROAD, ORBA, NSUKKA, ENUGU STATE
ENUGU STATE COLLEGE OF EDUCATION (TECHNICAL), ABAKALIKI ROAD, ENUGU, ENUGU STATE
FEDERAL COLL OF EDUCATION (CTR 2) EHA-AMUFU, ENUGU STATE
FEDERAL COLL OF EDUCATION ICT (CTR 1) EHA-AMUFU, ENUGU STATE
FEDERAL COOPERATIVE COLLEGE ICT-HUB, OJI-RIVER, ENUGU STATE
FORETRUST DIGITAL CONSULTING LTD, PLOT 93A, PREMIER LAYOUT, NEW ARTISAN, NEAR DUNAMIS CHURCH, ENUGU, ENUGU STATE
HENRYBEN COMPUTER SCHOOL NO. 105 UGWUOYE ENUGU ROAD, NSUKKA, ENUGU STATE
IMT DIGITAL LEARNING MANAGEMENT INSTITUTE CENTRE (IMT/DLMI) 2, CAMPUS 3, ENUGU, ENUGU STATE
IMT DIGITAL LEARNING MANAGEMENT INSTITUTE CENTRE (IMT/DLMI) 1 CAMPUS 3, ENUGU, ENUGU STATE
JAMB ZONAL OFFICE, ENUGU, ENUGU STATE (REGISTRATION ONLY)
JULIA-GEE CORNERSTONE SEC SCH CBT CENTRE ,10 NIKE LAKE HIGHWAY EXPRESS RD, ENUGU, ENUGU STATE
MARIST POLYTECHNIC CBT CENTRE, ADORATION ROAD TRU REHAB ROAD, OYE-EMENE, ENUGU, ENUGU STATE
NATIONAL OPEN UNIVERSITY (NOUN), NO 87/89 NIKE LAKE ROAD TRANS EKULU, ENUGU, ENUGU STATE
OUR LORD'S JAMB CBT CENTRE, OUR LORD'S SCHOOLS, (HAUSA QUARTERS), 9TH MILE NGWO, ENUGU, ENUGU STATE
ROCHAS FOUNDATTION COLLEGE, AJACENT ENUGU AIRPORT ROUND-ABOUT JUNCTION, EMENE ENUGU, ENUGU STATE
UNIVERSITY OF NIGERIA NSUKKA, DIGITAL LIBRARY, NSUKKA, ENUGU STATE
UNIVERSITY OF NIGERIA, ENUGU CAMPUS, CBT TETFUND CENTRE, ENUGU, ENUGU STATE
UNIVERSITY OF NIGERIA, MTN LIBRARY, NSUKKA, ENUGU STATE