JAMB CBT Centres Approved for Registration in Kwara State
JAMB CBT Centres Approved for Registration in Kwara State
Kwara State – Joint Admissions and Matriculation Board, JAMB CBT centres approved for the 2022 Unified Tertiary Matriculation Examination (UTME) registration in Kwara State.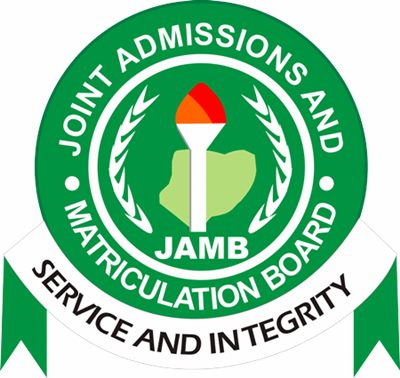 This is to inform all the candidates who wish to register for the 2022 UTME in Kwara State that below is the list of approved centres where they can carry out their registrations.
See also: 2022 JAMB Form: Registration Procedure & Guide and 2022 JAMB CBT Practice Software [Past Questions & Answers].
JAMB Registration Centres in Kwara State
Recommended: JAMB CBT Centres Approved for 2022 UTME Registration – Other States.
CBT CENTRE KWARA STATE UNIVERSITY, MALETE, KWARA STATE
DAMDAV CBT CENTRE 30, WESTERN RESERVOIR ROAD OLORUNSOGO ILORIN, KWARA STATE
EFFECTIVE INTERNATIONAL COLLEGE, UNILORIN PERMANENT SITE ROAD, TANKE ILORIN, KWARA STATE
EULERS CONSULTING COLLEGE OF HEALTH TECH OJOKU ROAD OFFA, KWARA STATE
FOCAL POINT CBT CENTRE, FOCAL POINT SCHOOL, PRINCE OYEBODE CRESCENT, OPPOSITE TUYIL PHARMACY INDUSTRIAL LIMITED NEW YIDI ROAD ILORIN, KWARA STATE
HARVARD COLLEGE, AVALON HOTEL STREET, OSOGBO ROAD OFFA, KWARA STATE
ICT CENTRE, FEDERAL POLYTECHNIC, OFFA, ALONG OJOKU ROAD, OFFA, KWARA STATE
IMAM HAMZAT COLLEGE OF EDUCATION CBT CENTRE, OKO-OLOWO AREA, ALONG NEW JEBBA EXPRESS WAY, ILORIN, KWARA STATE
JAMB PROFESSIONAL TEST CENTRE (PTC), OYUN BRIDGE, OLD JEBBA ROAD, ILORIN, KWARA STATE
KINGSTEP CBT CENTRE, OLADOKUN - KINGSTEP INTERNATIONAL GROUP OF SCHOOLS, ITA - ELEPA, OFF ASA DAM ROAD, ILORIN, KWARA STATE
KWARA COLLEGE OF EDUCATION, ILORIN, KWARA STATE
KWARA STATE POLYTECHNIC CBT CENTRE, OPP KWARAPOLY BLOCK INDUSTRY, ALONG I.A.S COMPLEX ILORIN, KWARA STATE
MATRIX CBT CENTRE, BESIDE 'F' DIVISION POLICE STATION, TANKE ORI-OKE STREET, ILORIN, KWARA STATE
METRO CBT CENTRE, BEHIND YASCO TECHNICAL, ADJACENT NNPC FILLING STATION, LUCKY PAT ROAD, AIYETORO AREA, GERIALIMI ILORIN, KWARA STATE
NANA AISHAT MEMORIAL COLLEGE OF EDUCATION, ALONG SOBI SPECIALIST HOSPITAL ROAD, ALAGBADO, ILORIN, KWARA STATE
NIGERIA ARMY COLLEGE OF EDUCATION, SOBI BARRACKS, ILORIN, KWARA STATE
PARROT CYBERWORLD LIMITED, EMMANUEL BAPTIST COLLEGE BESIDE LEAD HOSTEL UNILORIN ROAD TANKE ILORIN, KWARA STATE
SOCRATES COLLEGE (CBT CENTRE), AROMARADU, ADETA ILORIN ,KWARA STATE
THOMAS ADEWUMI UNIVERSITY, UNIVERSITY DRIVE OFF OKO-IDOFIN ROAD OKO, KWARA STATE
TPA CBT CENTRE OFF LANDMARK UNIVERSITY-OTUN EKITIN ROAD,ARAN-ORIN, KWARA STATE
UNIVERSITY OF ILORIN CBT CENTRE, CENTRE 1, ILORIN KWARA STATE
UNIVERSITY OF ILORIN CBT CENTRE, CENTRE 4, ILORIN KWARA STATE
UNIVERSITY OF ILORIN CBT CENTRE, CENTRE 5, ILORIN KWARA STATE
UNIVERSITY OF ILORIN ETC CENTRE, CENTRE 2, ILORIN KWARA STATE
ZINI-MAC TECHNOLOGIES LIMITED, KWARA TELEVISION PREMISES, OLD JEBBA ROAD, KWARA STATE