2016 JAMB UTME Expo, Runs [Hot]
---
Last updated on
---
Want 2016 JAMB UTME Expo/Runs? Here is a piece of advice for you.
As a matter of fact, students are now becoming lazy. We have started receiving messages from some candidates that would be participating in the 2016 JAMB UTME as regards solutions (expo) to questions that would be brought on the exam day . So funny!
See also: JAMB Utilizes Anti-Guess Software for CBT.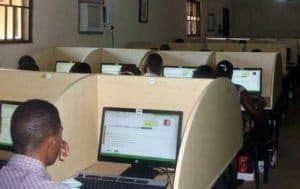 Some students complained that despite studying hard, they still perform woefully based on their previous experience. Studying hard in a wrong way won't do you any Good, but studying hard in a smart way would yield excellent grades.
Recommended: JAMB CBT Practice Software.
MySchoolGist gave out JAMB Past questions for Free Download and Recommended Textbooks for all UTME Subjects to help candidates study smart.
If you are able to lay your hands on the past questions and practice the questions there in and also get the recommended text books to guide you through your study, we can assure you that your success in the 2016 JAMB UTME is guaranteed.
You don't have to rely on expo to have excellent grades in the UTME. All you have to do is study smart, believe in yourself, pray, write the exam and expect high grades.
2016 UTME will be purely CBT, no expo will work for you. Scam artistes are everywhere to dupe you of your hard earned money.
SAY NO TO EXAMINATION MALPRACTICE!
No wonder JAMB warns sternly that "increasingly, candidates, examination officials and other persons are yielding to the temptation to cheat in examination. Cheating (aiding or abetting cheating) in examinations is a criminal act punishable in law. The Examination Malpractices Decree 1999 provides penalties for persons convicted of examination malpractice. Punishment provided included imprisonment for 3 – 5 years or a fine of N50,000 or more or both prison sentence and fine".

The decree also regarded the followings as the criminal acts: Cheating, stealing of question papers, impersonation, collusion with others with intent to cheat or secure unfair advantage for self or for another, disturbance and examination misconduct in the course of an examination, failure to obey lawful orders of supervisors, invigilators or agents of the examination body, forgery of result slip, breach of duty, conspiracy, aiding and abetting etc.
MSG Team
Ace Your Exams: Join Our Online Classes For JAMB, WAEC, NECO & NABTEB Candidates